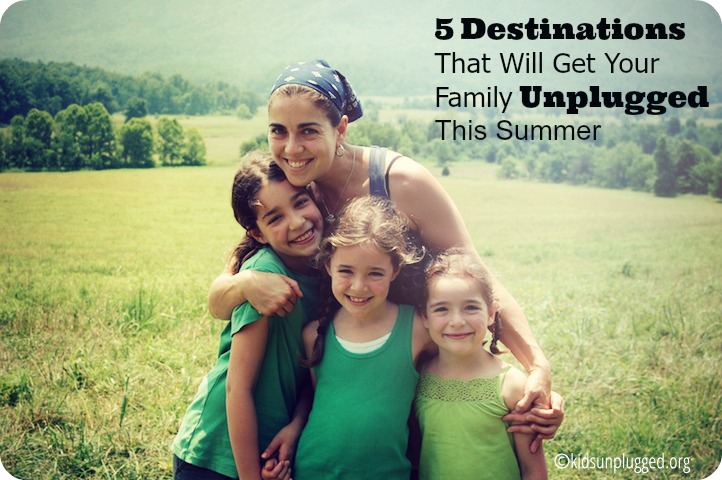 The endless days of summer are right around the corner bringing with them family road trips, picnics by the shore and campfires under the stars.  It's also the ideal time of year to cast your electronics aside, connecting with nature, the great outdoors and each other.  Here are five fantastic, unplugged destinations that will entice your family to do exactly that.
St. John, U.S. Virgin Islands
While most people head to a tropical island to escape winter's wrath, the Caribbean is absolutely fantastic—and a lot more affordable—during the off-season.  One of the area's true gems is St. John.  What many people don't realize is that sixty-percent of the island is national park—over 5,000-acres of which is underwater.  This subaquatic territory is home to some of the most spectacular coral reefs in the world, many of which are accessible right from the island's immaculate beaches, making St. John an extremely rewarding experience for beginner snorkelers.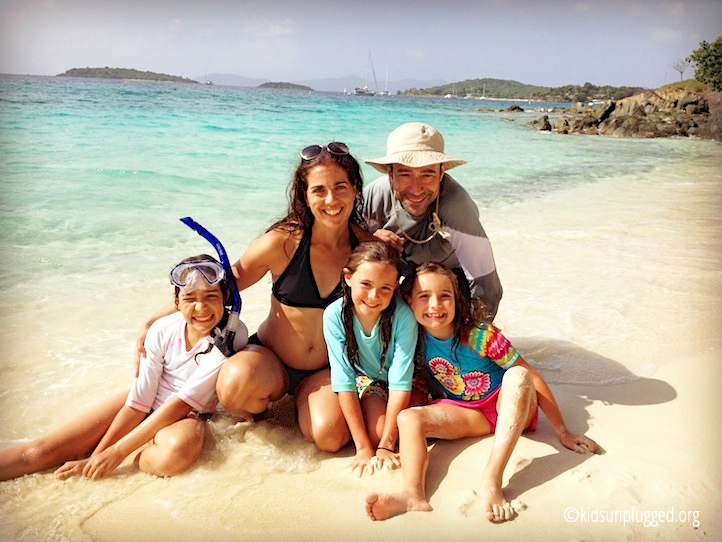 There are plenty of hotels on St. John including my dream resort, Caneel Bay, but a fantastic way to immerse yourselves into island life is to rent a house—and one of the perks of visiting during the off-season is that owners are more likely to be flexible with dates.  We found a fabulous little "villa" on the quiet end of St. John in Coral Bay by searching on VRBO, rented a jeep, and spent 8-days hiking the island's trails, lounging on its idyllic beaches, and snorkeling with sea giant sea turtles in the ultramarine waters of the Caribbean Sea.  And chartering a private catamaran cruise in the British Virgin Islands was an adventure we'll always remember.
Spencer Pond Camps, Maine
Angling for a true digital detox this summer?  Spencer Pond Camps is the place.  Nestled along the banks of Big Spencer Pond in Maine's Moosehead Lake region, 14-miles away from the nearest town down a labyrinth of logging roads, dwells a fishing camp reminiscent of a bygone era.  Run by Christine Howe and her husband Dana Black, Spencer Pond Camps is remote in the truest sense of the word, yet still close enough to civilization for families with younger children to feel comfortable.
Visitors make themselves at home in five, cozy "unplugged and off-the-grid" cabins, with hand-pumped water, wood-burning stoves and kerosene lamps.  A gas stove and a propane-powered refrigerator and overhead lights makes the experience much less like camping than you would imagine.  It's easy and fun to prepare meals the old-fashioned way and by the end of a few days you'll have honed homesteading skills you didn't know you had.
The camps are a place to come and simply be.  Swim, kayak or canoe in Big Spencer.  Fish off the dock.  Float in a tube.  Play monopoly.  Read under a quilt on the porch swing.  Take a short hike followed by a nap in the hammock.  And if you make a request in advance, Dana, a lobsterman by trade, will bring you the freshest lobsters you'll ever eat.
Washington, DC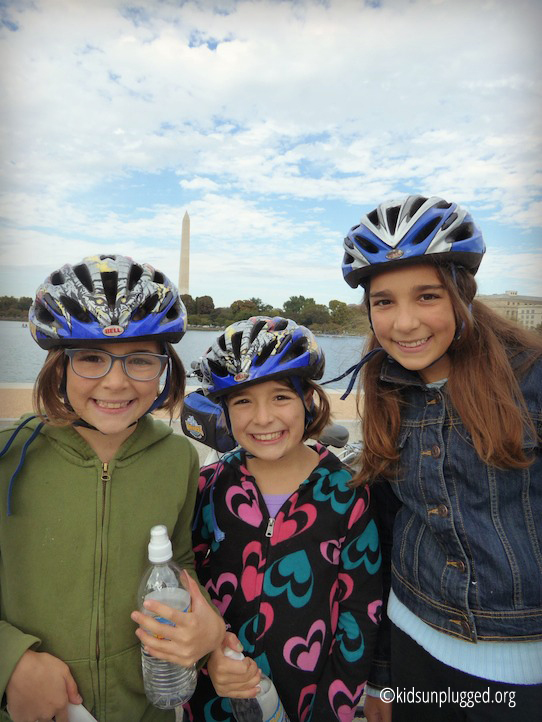 You don't need to head into the woods to unplug with your kids this summer—there are plenty of ways to escape the digital pull in the city as well and one of the best is our nation's capital.  While time spent in the Smithsonian Institute's incredible museums can be entertaining and engaging—as well as providing a much-needed break from summer's heat—the museums' popularity tends to overshadow lesser-known spots that are worth exploring.
Spend a morning hiking the trails and having a picnic on Theodore Roosevelt Island, a national memorial that honors one of our country's greatest conservationists.  Operated by the National Park Service, the island is also a great place to take part in a Ranger-lead program.  At Kenilworth Park and Aquatic Gardens, visitors can join a guided bird walk or pond tour, stroll along the boardwalk or create a watercolor painting inspired by the park's beautiful scenery.  Finally, enjoy looking at the city from a different vantage point by getting out on the water and exploring the National Harbor in kayaks, canoes or paddleboats.  Afterwards, soar high into the sky on the Capital Wheel for some amazing views of the city.
Of course, a D.C. visit wouldn't be complete without seeing the city's majestic monuments and memorials.  If walking many miles around the National Mall in the sun sound less than idyllic, but a hop-on-hop-off trolley tour isn't your style, consider a bike the monuments tour with Bike and Roll, DC. This local outfit offers a variety of bicycle tours around the city including the very popular Monuments at Night circuit.
Great Smoky Mountain National Park, Tennessee & North Carolina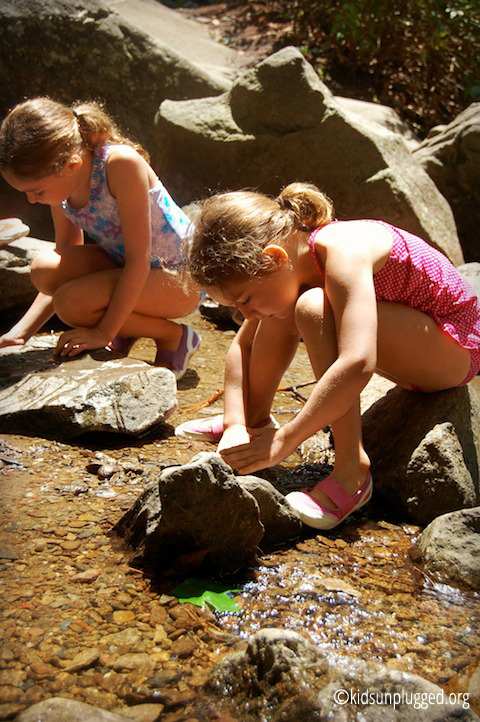 Driving just a few miles past the countrified glitz of Pigeon Forge and Gatlinburg, Tennessee, travelers enter a verdant oasis of nature, wildlife and Appalachian cultural history.  At over a half-million acres, the Great Smoky Mountain National Park (GSMNP) offers families a cornucopia of opportunities to explore wilderness unspoiled.  Recently, and for only the fourth time in its 80-year history, the park saw over 10-million visitors.  Yet despite the numbers, GSMNP never feels crowded.
With Tennessee to the north and North Carolina to the south, families could easily spent a week or more exploring the park and surrounding region.  Stop into a visitor center—Sugarlands is closest to Gatlinburg—to pick up some maps or participate in a ranger-lead program.  Hike to a waterfall or trailside swimming hole for an afternoon dip.  Or explore the preserved structures in Cades Cove for a taste of Blue Ridge life in the early-19th century.  There's a ton to do, but be sure to slow down enough to really immerse yourselves in the best this beautiful region has to offer—black bears, mountain streams, fiddles on the porch and the dreamy blue sheaves of the Smokies in the distance.
Kiawah Island, South Carolina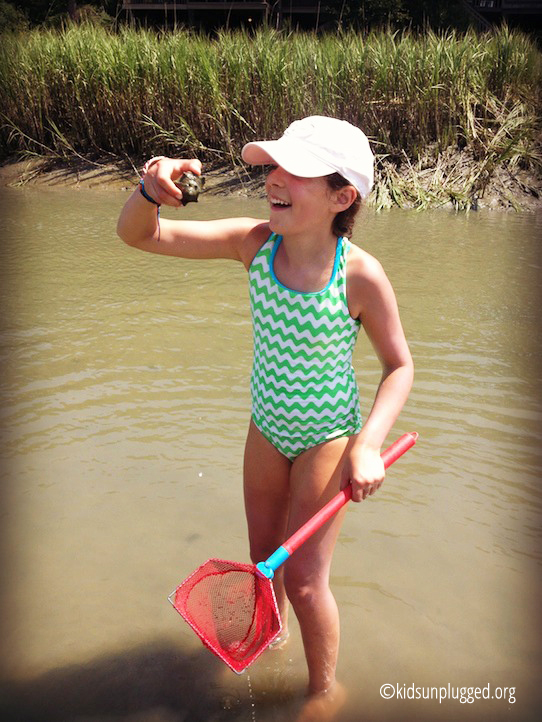 Stately oak trees dripping with Spanish moss shade cyclists pedaling their way along more than 30-miles of bike paths on this southern Atlantic barrier island.  Located 20-miles south of genteel Charleston, Kiawah is the kind of place where you'll wish you could spend all summer, every summer and it's a magical place for families to unplug together.
Nature and sustainability abound on Kiawah and visitors can fill their days with guided paddling tours, birding hikes, dolphin cruises, shelling excursions, and naturalist activities.  Kiawah Island Resort offers a slew of programming throughout the summer from their outpost at Night Heron Park.
Of course, much of the island's outdoor adventures revolve around the ocean and Kiawah's 10-miles of wide, unspoiled beach has long been considered one of the country's best.  Beachwalker County Park offers public beach access on Kiawah while the island's different neighborhoods, most of which have rental properties available, boast paths leading right to the ocean. And if unplugged luxury is a bit more your speed, look no further than the Sanctuary at Kiawah Island Golf Resort for graceful southern hospitality at its best.
Do you have a great, unplugged travel destination that your family loves? I'd love to hear about it!