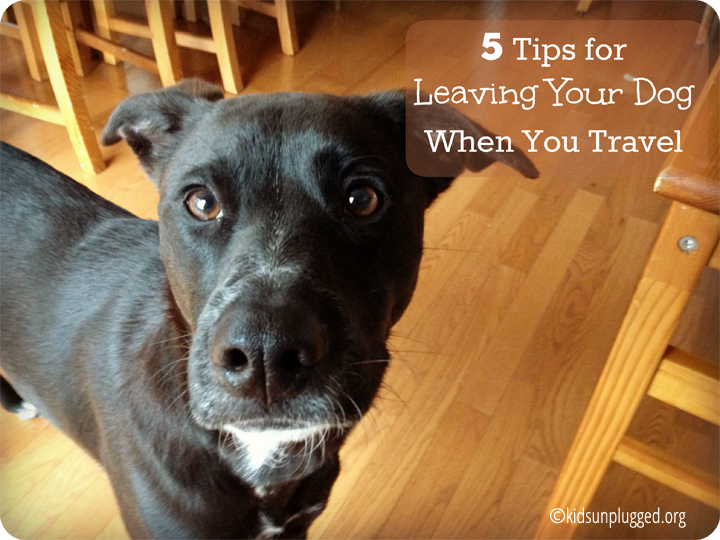 It's happening. The family is bustling around, the laundry room is in full swing, and the bags are stashed by the door waiting to be loaded into the car. All the telltale signs of a vacation are there and the doggy is no fool. She knows you're leaving.
One of the biggest factors for our family when we decided to get a dog was what to do with our furry friend when we traveled—which we do quite a bit. Initially, my dad had said he would dog sit for us when we went away, a solution that seemed ideal. Sadly, despite our dog Sadie's passionate love for my dad's dog Albie, Albie hates Sadie's guts and we've had to come up with another option for her care in our absence.
When we had a ten-day trip to the U.S. Virgin Islands on the calendar we set about finding a place to board her while we were gone. We got several recommendations and chose one of them after the owner came to our home to meet Sadie. She was wonderful and we were confident we'd made a good choice, but upon arriving at the facility we were unhappy with what we saw—dogs in concrete kennels and a disengaged staff. Not being able to leave Sadie in good conscience, I called a friend in tears from my car and she kindly agreed to take Sadie for us.
But having a friend dog sit can be an imposition and, for us, wasn't a long-term solution. We knew we needed to have a plan in place for Sadie's care that would allow us to travel with the confidence that she was well cared for in our absence. After much consideration we determine that for us, that meant an in-home sitter.
Leaving your dog behind when you travel can be difficult, but knowing that she is getting lots of love and attention while you are away can alleviate your concerns for her safety and comfort. Here are five ways we feel better about leaving Sadie at home when we hit the open road.
1. Find a Reliable Sitter
A good dog sitter is extremely valuable and finding someone who understands dogs, is confident and at-ease in their presence, and is trustworthy is the goal. Most dogs are happiest in their own homes, which makes an in-home sitter often the best, and least complicated, choice. An added benefit is that you'll have a built-in house sitter, too.
Ask around for recommendations for potential pet sitters from friends, your vet, or your local pet store. Contact several and speak to them on the phone before narrowing your choices and meeting them in person. Optimally, you should have the opportunity to see the sitter interact with your dog and share with them the nuances of your dog's behaviors before you go away. And always get references. This person is going to be staying in your home. You want someone with a solid track record. If you're in a pinch, the National Association of Pet Sitters offers a searchable database.
2. Consider a Doggy Cam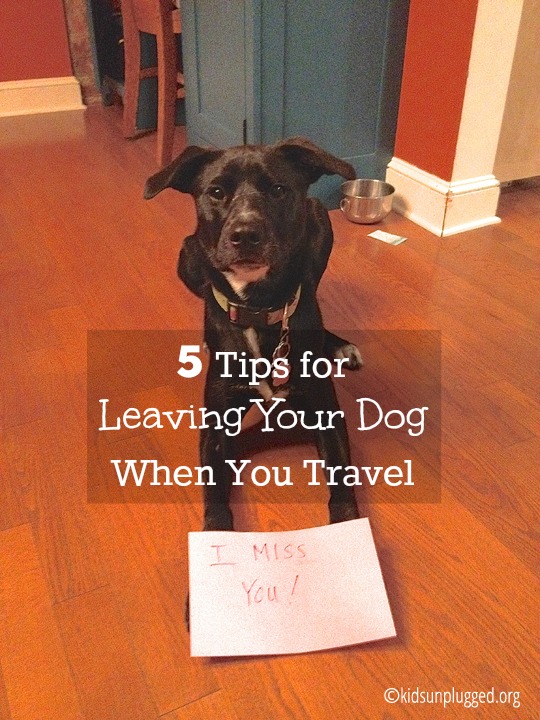 On that note, a home monitoring system is something to consider. Like a nanny-cam, a home monitoring system allows you to keep an eye on what's happening in your home from a remote location. We have a fantastic Panasonic system that can support up to 4 cameras that can be placed around our home—both indoors and out—and the footage can be viewed remotely from an app on our phones.
A system like this one, that requires no monthly fees, means that we can be sure our dog is being cared for the way we would want. At the same time, it's a way for us to monitor our home in general while we're not there. Finally, it's always fun to watch what Sadie does when she's home alone, like hop off the couch, where she's not supposed to be, when she hears the car pull into the driveway!
3. Prepare the Roost
Just like the checklist we leave for our babysitters, though perhaps a bit more elaborate, we have a document for our dog sitter that details Sadie's routine and care. The list includes the following:
Phone numbers for ourselves, Sadie's vet, my dad, and the local 24-hour emergency animal hospital
Sadie's feeding and treat schedule
Her exercise and play routines
General details about her disposition and behavior
Any other information we think will help the sitter keep Sadie healthy and happy in our absence
We also always make sure that Sadie's identification tags are attached firmly to her collar before we leave.
4. Say Goodbye
Resist the urge to drag out saying goodbye to your dog. If you and your kids fawn all over your dog, hugging and kissing her and saying goodbye, she's going to think you're leaving forever.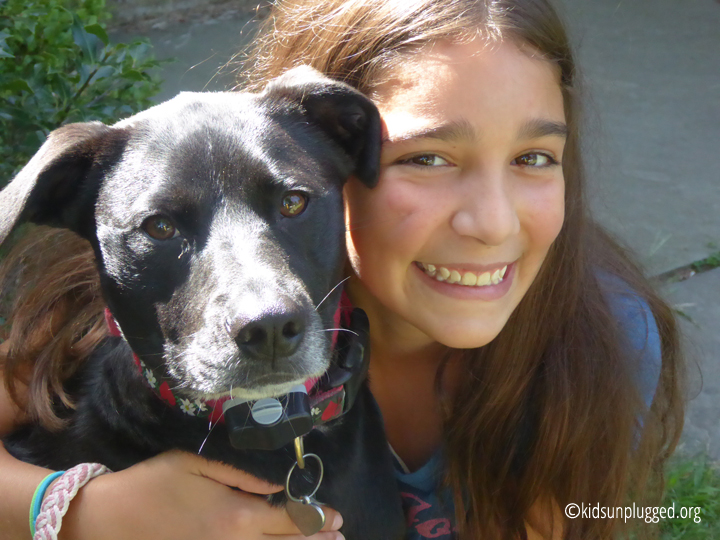 When I leave the house during the day my standard commentary is, "I'll be right back, Sadie. See you in a little while!" Of course this is said in a foolish doggy voice, too. I've gotten better about having this be the standard whether I'm leaving for an hour or a week. Keep it simple. And stuff a Kong full of peanut butter for good measure.  I always plan on having the dog sitter arrive shortly after our departure to get Sadie outside and into the new routine as well.
5. Bring the Doggy Too!
Finally, although it's likely that much of the time your travels are going to be dog-free, there are plenty of places that allow dogs to join their owners during their vacation. If your dog is mellow and well-behaved, look for dog-friendly hotels and resorts and consider one of these for your next getaway. The website Bring Fido is a great resource for discovering some of these.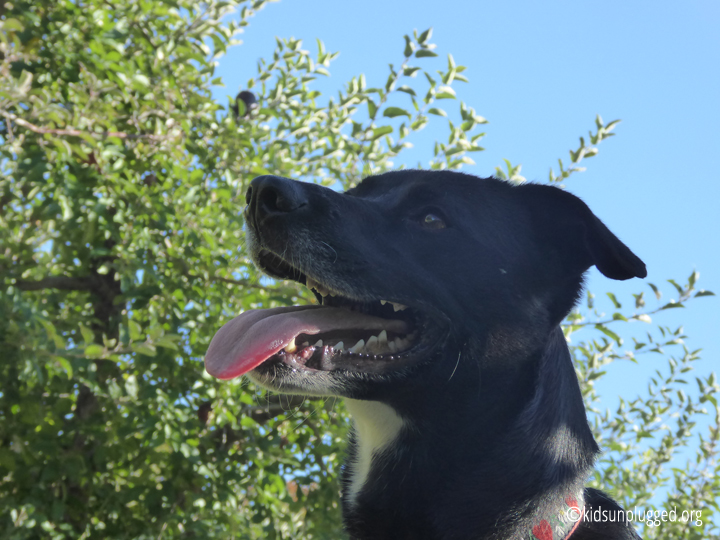 We always try to rent a beach house that welcomes dogs when we go to the Jersey Shore and have been fortunate to find one the past two summers. There's nothing like the happy look that comes over your doggy's face when she realizes that she gets to come along, too!
Disclosure: I was given a Panasonic Home Monitoring System for review purposes.  All of the opinions in this post are, as always, entirely my own.