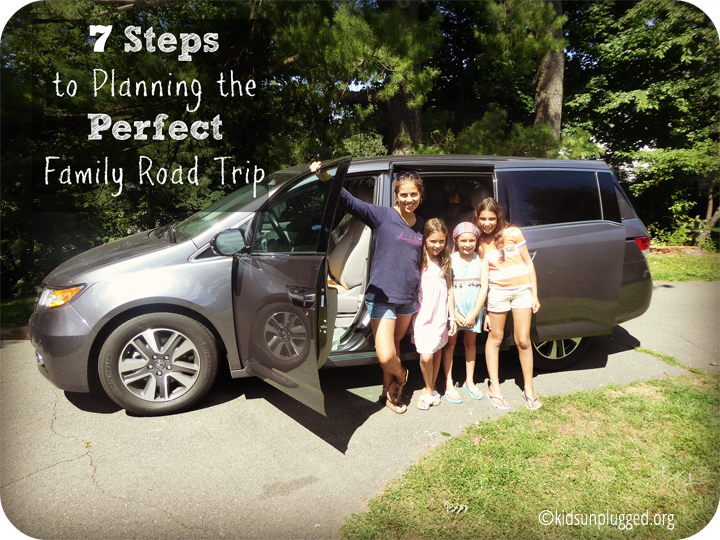 Summer's just about here and that means that it's road trip season!  A family road trip is one of our country's greatest traditions and though not without its challenges, it can be a super way to reconnect with one another.  Here is Kids Unplugged's guide to planning a successful family road trip.  Enjoy!
1.  Plot it out
Gone are the days of simply winging it on a road trip. With kids in tow, planning your route in advance, including your nightly stops, makes the trip far less stressful. Try to book a rate that includes breakfast—doing so saves so much time in the morning as you won't have to make an additional stop before getting on the road. Once you've decided on your final destination, sit down as a family and map out how you'll get there. This is a great time to invest in a good quality road atlas and it's fun to flip the pages from state-to-stat as you plot your course.  And Google Maps is a tried and true resource as well.
Do some research ahead of time, too, choosing towns and cities where you can stop along the way that offer experiences unique to the locale–a fun diner, a farmers market, a minor league ballgame, or a county fair all offer ways to get a taste for the local culture. Town visitor's bureau websites are often a good place to start.
Estimating each day's drive time is another good idea. It's wise, especially if you have a long trip ahead of you, to plan on mixing it up with both longer and shorter days on the road. Mornings, when everyone's rested and full of energy, are a good time for traditional car trip games. The stretch of afternoon after lunch is best for quiet activities like reading, drawing, or listening to an audiobook. Save movies for post-dinner evenings when you plan to arrive late at your nightly stop and everyone is tired and ready to chill out.
2.  Pack Smart
Unlike air travel, packing for a road trip doesn't have to be an exercise in restraint. We like to have one rolling suitcase for everyone, whether we're flying or driving, but for shorter road trips I like to pack an overnight bag with pajamas, toiletries and a change of clothes so that we don't have to bring all our luggage into the hotel each night. For longer road trips, we try to pack the trunk strategically so that it's easy to pull out what we need for overnight stops without having to unload everything each time.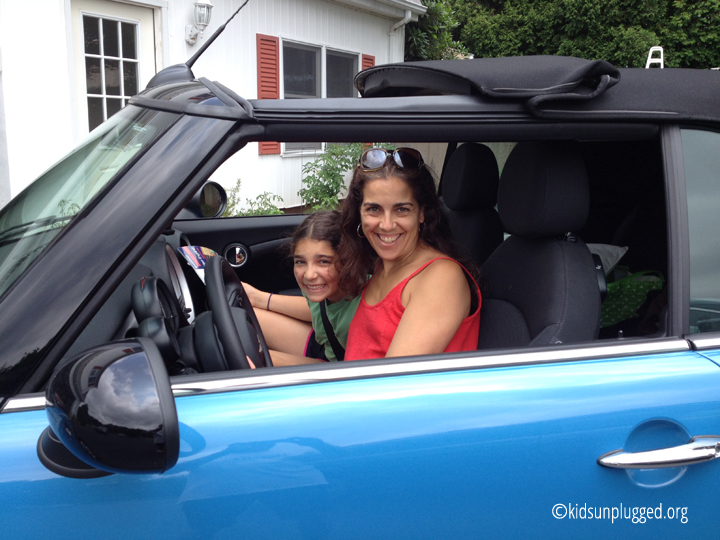 I also have one bag that is just for the electronics so that those items can easily be brought in with us for the night. This also allows everything to charge before the next day's drive. And for families of five like ours, it's always a good idea to toss an air mattress in the car. Most hotels can accommodate five people in a room but have a surcharge for a rollaway bed.
Now that our girls are 13, 11 and 9, they are in charge of packing their own backpacks for the car with whatever books and smaller games they want to bring. I pack a larger bag with DVDs, art supplies and larger travel games as well.  A quick search on Amazon for road trips will turn up a ton of analog activities for kids.  One of our favorites is the National Geographic Kids Road Trip Atlas.  I also let our girls bring their pillows—they're nice to have in the car and sometimes hotel pillows are too big and firm for their smaller heads. And don't forget bathing suits in the case the hotel has a pool!
3.  Snack Healthy
Road food often leaves plenty to be desired in terms of its healthfulness.  In that vein, packing a big bag of healthy snacks minimizes both the amount of crap you and your kids consume during a road trip as well as the number of stops you'll have to make during the day.  Anything that's small and portable is perfect, but I also throw a few reusable containers into the bag so that I can dole out individual portions of bulk snacks.  I also like to pack a small cooler bag with a couple of cooler packs for refrigerated snacks.  Hotels often have a mini-fridge where I can re-freeze the cooler packs overnight.  Here's my go-to list of road trip snacks.
Granola and cereal bars
Pretzels, veggie sticks, pita chips, Veggie Booty
Raw cashews, almonds and other nuts and dried fruit
Squeezy applesauce
Tube yogurts
Stick cheese
A bag of kid-sized apples
A crate of clementines
Refillable water bottles for everyone
4.  Get Unplugged
There are valuable lessons to be learned on a road trip, the most important of which might be that creativity often blossoms out of boredom. Sure tech can help quiet bickering kids, but use it sparingly, like in the evenings as I mentioned earlier.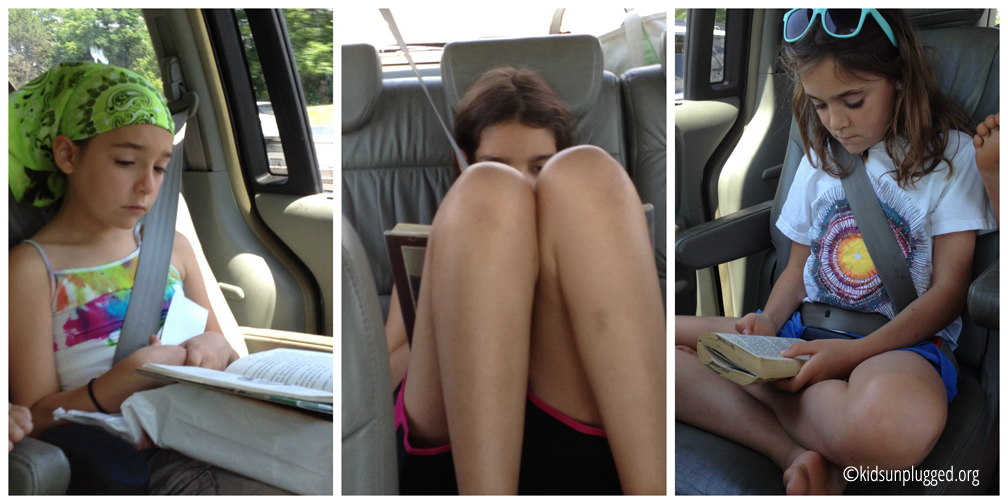 Kids don't need to be entertained every second with a screen or electronic device. Go old school with traditional road trip games, scavenger hunts, travel bingo, and family sing-alongs. Talk to each other. Tell stories. Look out the window and watch the world go by. Your road trip will be far more memorable than if everyone is plugged in and tuned out the whole time.
5.  Play Outside
After being cooped up in the car and sitting still for long stretches at a time, getting out into the fresh air and moving around is an essential way to keep the peace among everyone. Find stops along the way where you can go for a short hike, visit a local farm or farm stand, pop in at a nature center, or just have a good run-around.  KOA campgrounds are great spots for an overnight stop and most offer small cabins to give you the camping experience without having to schlep all the gear.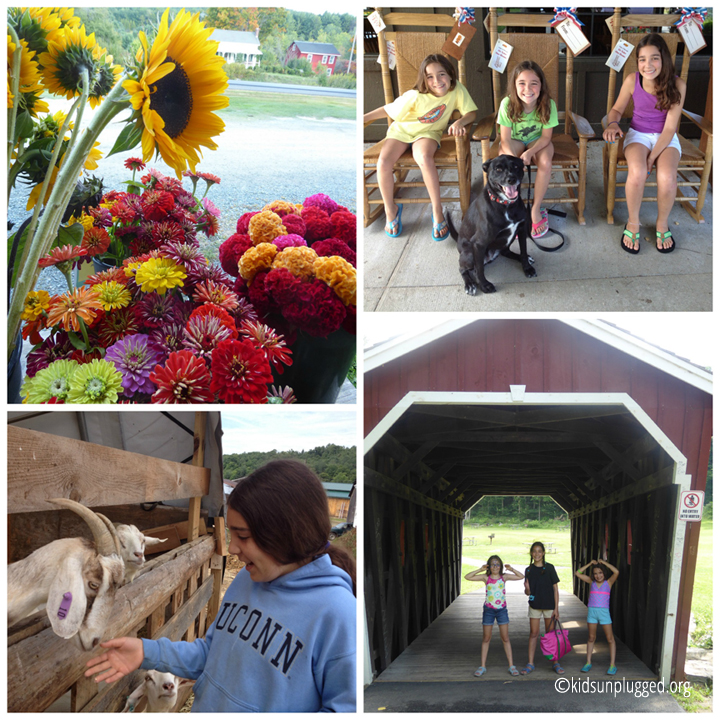 Discover the Forest, a site run by the U.S. Forestry Service, has a fantastic interactive map that allows you to enter your zip code, the type of activities you're interested in and the type of outdoor space you'd like to visit and then locates destinations within a 15, 25 or 50-mile radius.  The Nature Conservancy's Nature Rocks website also has an interactive map that helps you find outdoor spaces by entering a zip code.  Both of these resources can be used when you're mapping out your trip route, but can also be accessed from a mobile device from the road.
6. Find Some Kitsch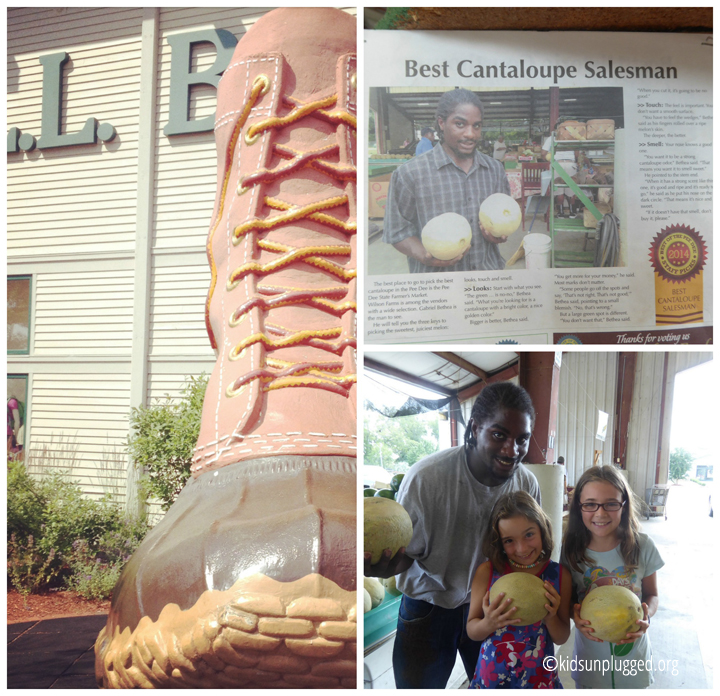 What's a road trip without visits to the Busy Beaver Button Museum, the statue of Popeye, or the world's largest ball of twine?  Kids will delight in the many weird museums, whimsical attractions and fascinating historical sites you'll encounter along the way and stops at these places are sure to be a hit.  A great resource to help you add a few of these to your itinerary is a site called Roadside America, where you can search for attractions by state.
7.  Enjoy the Journey
Finally, keep in mind that although there are sure to be plenty of backseat battles and choruses of, "when are we going to be there?" during your hours on the road, the journey is part of the adventure.  Enjoy the ride!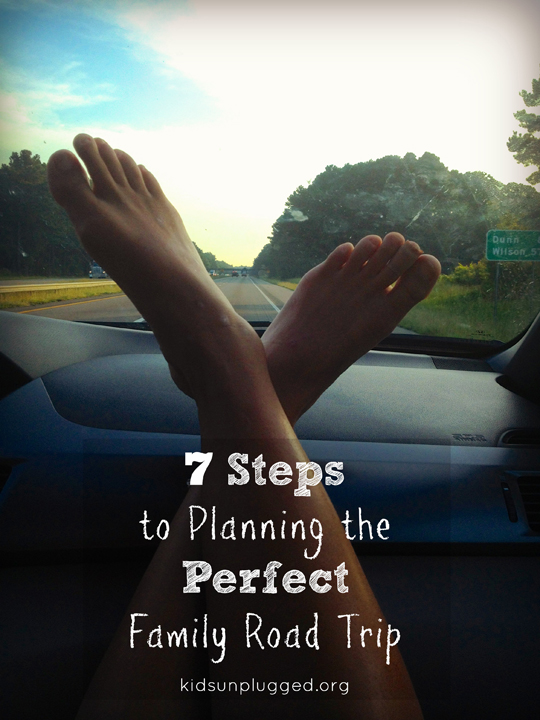 Want more road trip tips? Check out the Blog Hop below!
100 Routes Across America
Grow in Grace Life
Headband for Today
I Love Family Travel
Kids Are a Trip
Kidventurous
Our Whole Village
Stuffed Suitcase
Trips with Tykes