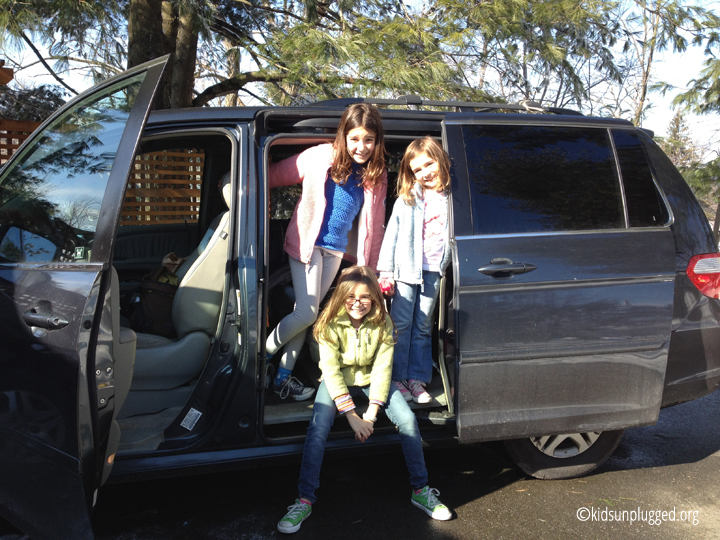 For our first family ski trip to Vermont a few years ago, we drove our 2006 Honda Odyssey. We were headed to the Trapp Family Lodge in Stowe, a six-plus hour drive north of home outside of New York City. My Odyssey is a good car—a minivan with lots of room for the girls to spread out and be comfortable on longer road trips, a fact that's helped us out on more than one drive down to Florida. It's also got some serious trunk space, making it the go-to choice for family vacations.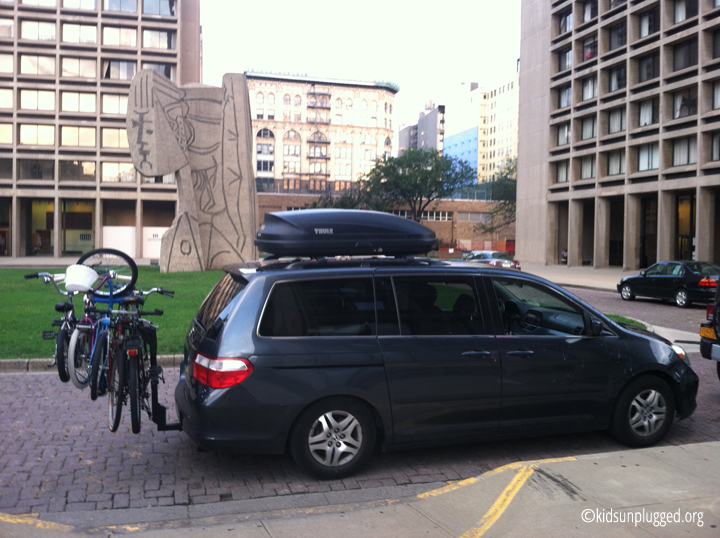 I knew the van wasn't good in the snow—we live in a hilly town and I've gotten stuck in slick conditions on more than one occasion. We became mired in the mud once on a Maine logging road, too. Still, we drove it to Stowe even though I believe my husband suggested we take his Suburu Outback—it has all-wheel drive and definitely does better in winter weather than the van.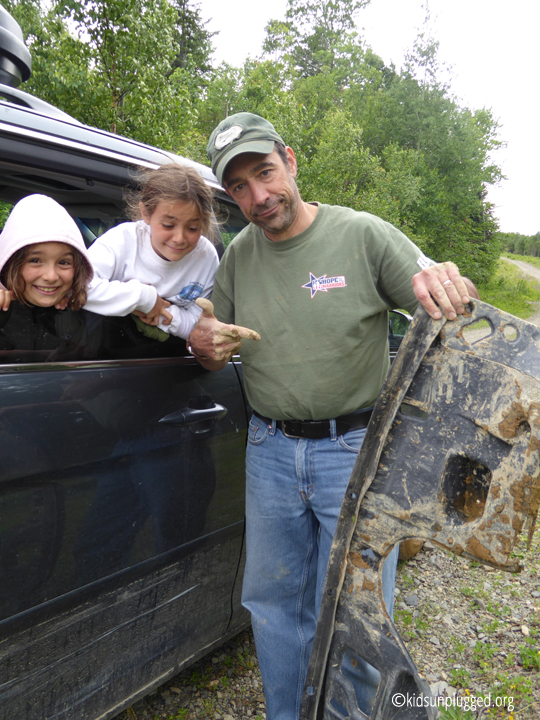 It snowed our entire first day on the mountain, making for some pretty awesome skiing but less than awesome driving. We abandoned mission as we slid and swerved on the steep road leading back to Trapp, leaving the van in the parking lot of the restaurant at the bottom of the hill and calling up to the Lodge for someone in a heartier vehicle to come and retrieve us.
After that, in addition to the car my husband brings to the lumber yard, the Suburu became our ski vehicle. As I said, it does well in the snow and after the Stowe debacle it was the obvious choice going forward. Still, while driving it means we don't have to worry about making it up those gnarly, minimally plowed Vermont mountain roads, it's lack of space makes it less than ideal for our family of five to be comfortable on long road trips. Six hours with three kids squished in the back seat, trunk packed with bags, ski gear, snacks, and sometimes even the dog, can make for a rather unpleasant experience—one that involves my husband and I reminding the girls repeatedly of our own crappy childhood road trips and advising them to suck it up.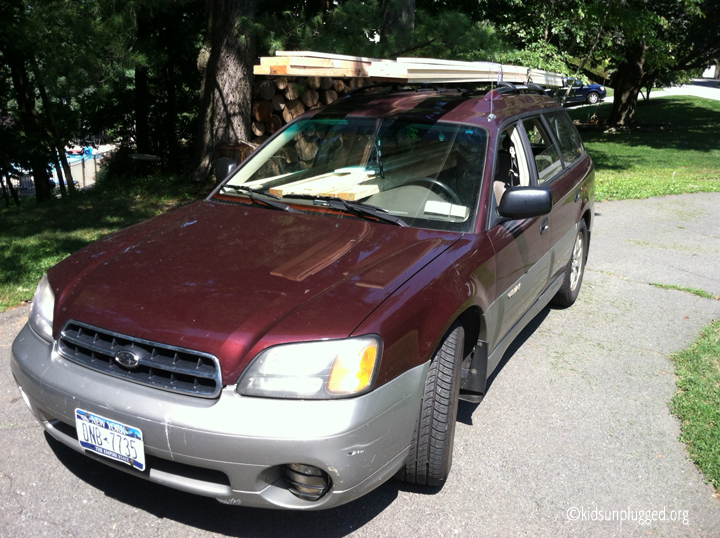 So taking the Subie wasn't great but it was fine. We made it to and from Vermont several times last winter safe and sound through a good amount of stormy weather.
It was on our first trip of the season this year that the trouble began in the form of a rising temperature gauge, which often indicates a bad head gasket, something for which Outbacks are notorious. But we'd had the head gasket done the year before, so it probably wasn't that. Heat cranked up to high, windows cracked for fresh air, we made it back and fourth to Killington without overheating, only to be faced with the identical situation up and back to Bolton Valley over Martin Luther King weekend. It was during this ride, heat blasting, the acrid smell of antifreeze filling my nostrils, that I called my friend Fadra, a fabulous blogger and influencer who does project management for She Buys Cars. If I was in the market for a new car, she was the girl to talk to.
"When's the Washington Auto Show?" I asked her, thinking I'd seen something in one of my feeds that indicated it was coming up soon. As it turned out, the show was in just a couple of days and She Buys Cars and Chevrolet had invited a group of influencers to join them for the media preview. The timing couldn't have been more perfect. I booked my train ticket and headed south to DC.
I've always been a car girl—my husband has jokingly compared me to Marissa Tomei's character in My Cousin Vinny more than once and I spent a good amount of my childhood pumping the brake or giving it some gas while my dad and grandfather lay beneath a Honda Civic, a Buick Skylark, and multiple Fiats and MGs. I know cars. And I like cars.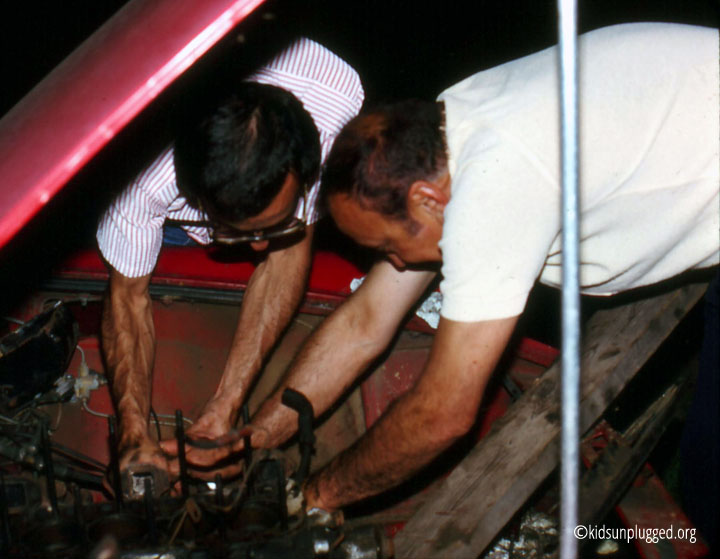 Our host, Kim Carpenter from GM, offered her thoughts on the best part of attending a car show when she said, "Car shows are the best place to learn about cars because there are no salespeople pushing you to buy. We want you to learn."
So what was I looking to learn? What kind of car was on my horizon? As I strolled around the show, I came up with this wish list (these aren't in any particular order):
Three rows of seating
Lots of room in the trunk – I love the depth of cargo space in my van
Seats that recline so the kids can sleep during long road trips
Second row seats that slide forwards and backwards to offer additional legroom to third row passengers
Bluetooth technology – Hands-Free, Baby!
All-wheel drive – and maybe even an option for four-wheel drive
Plenty of room for our family of five, plus the dog, to ride comfortably for long distances
The best possible gas mileage we can get in a larger vehicle
A reasonable price point
Here were my favorites. Each one was equipped with most of the items on my list—and all of them sparkled under the gleaming lights of the Convention Center—a far cry from the salt encrusted, overheating Outback in my driveway back home.
And of course, with Mona Lisa Vito as my alter ego, I couldn't resist a moment of repose on the soft leather seats of the 2016 Stingray.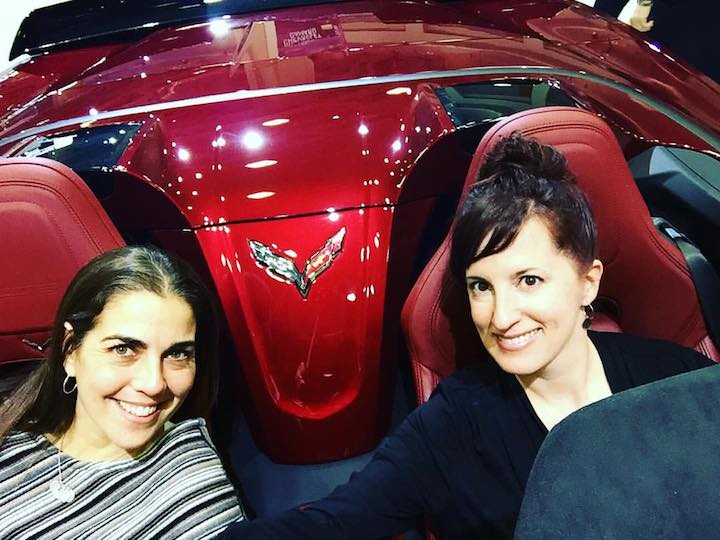 In the end, Fadra kept saying that my dream car didn't exist—yet. But I think I'm getting pretty darned close with some of these. The next step? To try them out!
Disclosure – This is a sponsored post in conjunction with She Buys Cars and Chevrolet. As always, all opinions are entirely my own.