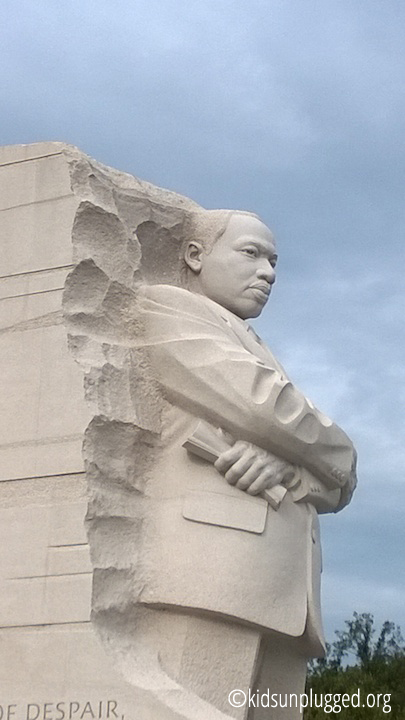 This past weekend, my girls and I set out to explore Washington, DC.  It was a bit of a whirlwind and we did our best to experience as much as we could in only two days time.  We'd only visited DC once before as a family.  Four years ago I ran the Marine Corps Marathon (an awesome marathon if you're in the market), and we spent the days before the race visiting the some of the Smithsonian museums and taking a trolley tour around town.  The girls were on the young side and because I hadn't wanted to totally wear out my feet before the marathon, we took it easy.  Because of this, I didn't realize the treasure trove of opportunities the city offers families in terms of learning and adventure.  I did a bit of research before this weekend's visit and at dinner on Friday night we poured over the detailed map given to us at the Embassy Suites where we were staying and circled the places we wanted to go.
One of those places was the Smithsonian's National Museum of Natural History.  Living close to New York City as we do, we've spent lots of time at the American Museum of Natural History. The Smithsonian's version is quite a bit different with more of a contemporary feel and we really enjoyed our time there. We limited ourselves to the Ocean Hall, the Mammals displays, and Gems and Minerals during our visit, but perhaps our favorite part of the museum was an exhibit we happened upon accidentally.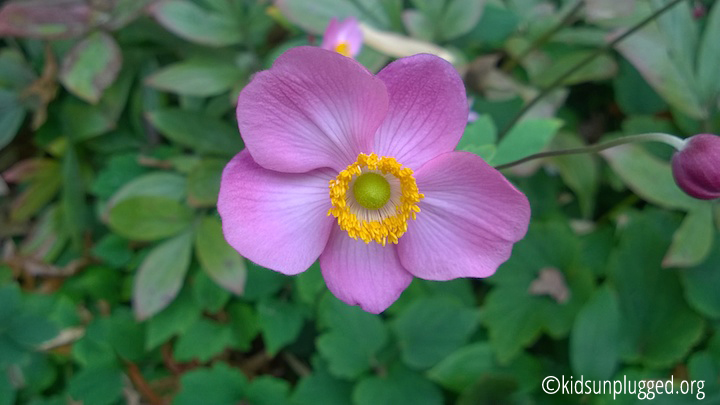 Wilderness Forever is an exhibition of photography that captures the wild essence of America's natural landscapes in honor of the 50th anniversary of the Wilderness Act. The 1964 act created the National Wilderness Preservation Society which now protects over 110-million acres of wilderness areas nationwide.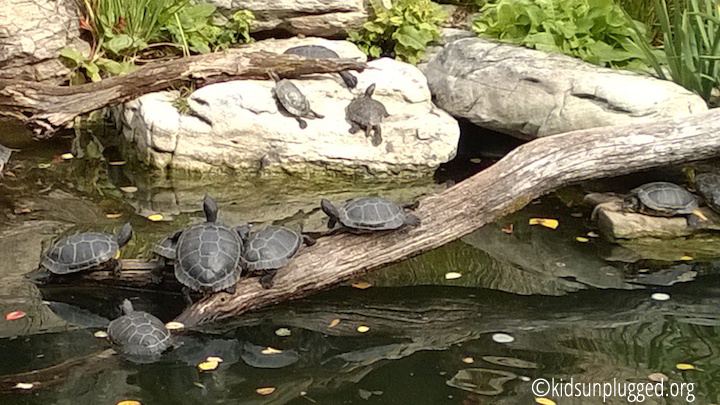 The images on display are absolutely breathtaking and the girls and I were completely entranced by their beauty.  "Mommy! We HAVE to go here someday!" was the exclamation I heard over and over as we made our way around the gallery immersing ourselves in stunning vistas of the Grand Tetons, autumn in West Virginia, vermillion canyons of the southwest, and misty waterfalls in Oregon.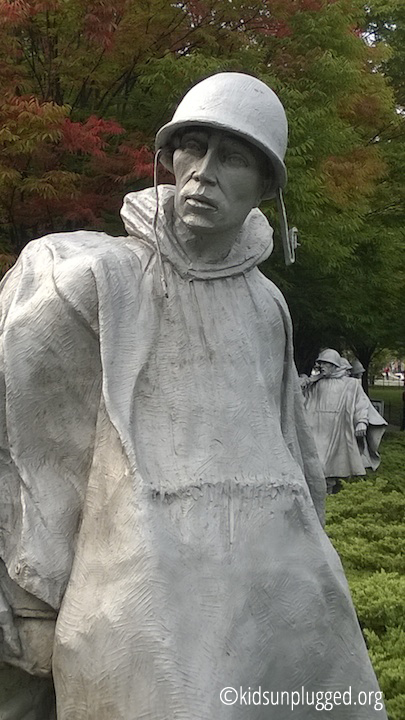 Thoroughly inspired, my middle daughter began shooting photographs in earnest for the remainder of our trip, capturing quite a few great shots.  "You know," I said, "these are pretty good.  National Geographic is having a photography contest for kids.  You could enter a couple of these if you want."  She loved that idea.
As an unplugged family we try to spend the majority of our travels experiencing the world around us through our eyes rather than through the LCD panel of a digital camera or smartphone.  That said, we all love taking pictures, especially when we travel, and do our best to balance these two desires.  I spent the rest of the weekend alternately gushing over the photos my daughter took and telling her to put the camera away.
She's all hot to trot now to enter some of her images for this year's contest.  If you have a budding photographer in your family, here are the contest details:
• The contest is open to kids who are between the ages of 6 and 14 as of October 15, 2014.
• Entrant: Take a photograph that fits any of four categories (You must be the photographer!)
Amazing Animals – Take shots of your pets or other animals you encounter.
Dare to Explore – Photos of landscapes, treetops, underwater fish, or anything that's off the beaten path is what judges will be looking for in this category.
Weird But True – Find something that makes you do a double take, then shoot a photo of it and send it in!
Wild Vacation – Make waves with your vacation photos.
• Entrant may submit one photograph per category but must include a separate entry form for each category entered.
• The entry must comply with the Entry Requirements in the Official Rules.
• Send your entry form and your photograph as described in the Official Contest Rules to:
International Photo Contest, NG Kids / AS, 1145 17th Street NW, Washington, DC 20036.
• The first-place winner in each Category will be automatically entered into the Worldwide National Geographic Society International Photography Contest for Kids, in which the winners from this Contest and other National Geographic Society local contests being conducted in other countries around the world will compete.
• Deadline: Material must be postmarked by October 15, 2014, and received by October 22, 2014.
So we'll be entering one of my daughter's photographs in the contest by tomorrow (nothing like the last minute!) and I've showcased a few of her favorites in this post.  Good luck to everyone who participates!
I am a member of the 2014 National Geographic Kids Insiders which means that I get all sorts of information about the great things NGKids is doing throughout the year.  I was not compensated in any way for this post.