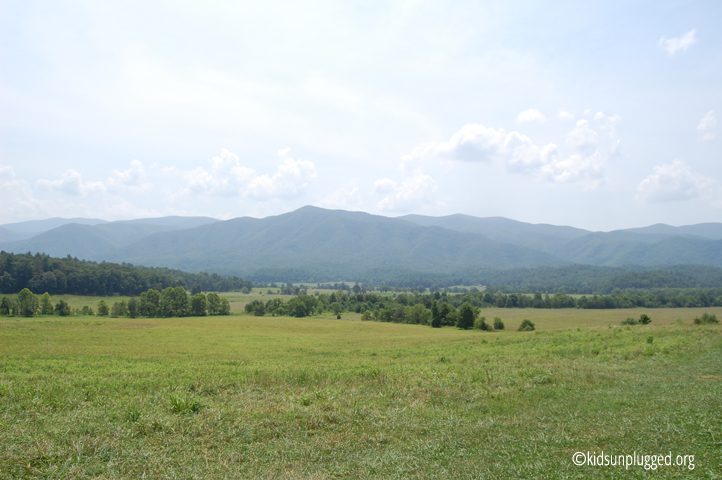 If there was ever a time to visit our nation's parks, this is it. 2016 marks the centennial celebration of the National Parks System and from April 16-24th every park in the system is offering free admission in honor of National Park Week with special events taking place each day.
There are currently 411 parks, trails, waterways, historic sites, recreation areas, monuments, and memorials that fall under the designation of the National Park Service. In honor of these national treasures, I'm going to be showcasing NPS sites throughout the different regions of the United States all week.
I reached out to my fabulous colleagues in the family travel space for contributions and have compiled a selection of their favorite National Park locations. The sites that will be featured run the gamut from the big favorites like Yosemite and the Grand Canyon to spots that are way off the beaten track.
So let's kick things off by heading out west, where it all began back in 1872 when Ulysses S. Grant dedicated Yellowstone. The stunning landscape and majestic mountains that characterize the U.S. west are often what people think of when they envision the National Parks. But there are also vast deserts and rocky coastlines that shouldn't be overlooked. Here are eight  to explore some of the known and unknown NPS sites out west.
Yosemite National Park
Erin Gifford, Kidventurous
My kids and I explored Yosemite National Park for the first time last summer. There's so much to see and do, like hiking to Yosemite Falls and taking an open-air tram tour with park rangers to learn more about must-sees, like Half Dome and El Capitan. A stop at the Happy Isles Nature Center is also a must for wildlife exhibits and interactive displays.
Yellowstone National Park
Tonya Prater, The Traveling Praters
Dedicated in 1872 by President Ulysses S. Grant, Yellowstone is America's first national park and offers a diverse landscape. From lush forests to hydrothermal areas, to canyons and mountains, rivers and valleys, Yellowstone is a playground for photographers and nature lovers. You could vacation here for a week, but if time is not on your side, here's how to explore the park in one day.
Diana Rowe, Traveling in Heels
To begin a trip in sub zero weather is a true test of character — and how well you packed. Our winter adventure to Yellowstone National Park included a wildlife, geysers, hiking, cross country skiing, and a frozen throttle, not a fun experience on ice and snow packed backroads. Our driver and guide Zack referred to it as a "winter cruise control." Welcome To The Winter Wonderland Of Yellowstone National Park.
Erin Gifford, Kidventurous
Between the bubbling mud pots, the geysers and the hot springs, there's a lot to entertain your kids at Yellowstone National Park. Check out the Morning Glory Pool at Upper Geyser Basin and take time to be awed by the Grand Canyon of the Yellowstone. Get the park early for animal watching and to avoid the lines to get in, which can be quite lengthy during the peak summer months.
Great Sand Dunes National Park
Diana Rowe, Traveling in Heels
Did you know that Colorado is home to North America's tallest sand dunes?  Welcome to the Great Sand Dunes National Park and Preserve, North America's tallest dunes, towering as high as 750 feet. My multigenerational family recently took a road trip and traveled to the Great Sand Dunes (1 of 4 Colorado National Parks) for our visit, experiencing sand, surf, and lots of laughter.
Cabrillo National Monument
Mary Solio, The World is a Book
Named after a Spanish explorer, the most popular area near Cabrillo National Monument is the tide pools. There is also a lighthouse visitors can climb on and learn what life was like to maintain it. The Bayside trail offers scenic views and Whale Overlook allows for watching gray whales migrating during winter season. Don't miss the Visitor's Center for some interactive displays and film about the Spanish explorers and local Indians.
Death Valley National Park
Mary Solio, The World is a Book
Don't let its morbid name fool you! Death Valley National Park in California offers many attractions for the whole family. There are sand dunes, colorful rock formations, greenery, canyons and even a castle here. Badwater Basin, which is the nation's lowest elevation at 282 feet below sea level, is quite popular. The miles of blinding salt flats make for an unforgettable walk.  Mesquite Flat Sand Dunes is a giant sandbox for kids.
Pearl Harbor National Historic Site
Jen Reyneri, Word Traveling
<iframe width="560″ height="315″ src="https://www.youtube.com/embed/v5ZW7tvBxRI" frameborder="0″ allowfullscreen></iframe>
I hope this video gives you a glimpse of how to create a special a visit to the National Park on Oahu at Pearl Harbor. There, you can visit the memorials of battleships USS Oklahoma, USS Missouri (where you can actually tour the battleship) and the USS Arizona. After December 7, 1941, the world was never the same. And after a visit to the memorial, neither are we.
Haleakala National Park 
Mary Solio, The World is a Book
The drive up to Haleakala National Park in Maui, Hawaii may be a little daunting with its twists and curves but it's all worth it. The highlight here is the volcanic mountaintop and crater. This otherworldly landscape high above the clouds was one of the best views we've ever seen. It's very popular for watching sunrise and sunset above the clouds.