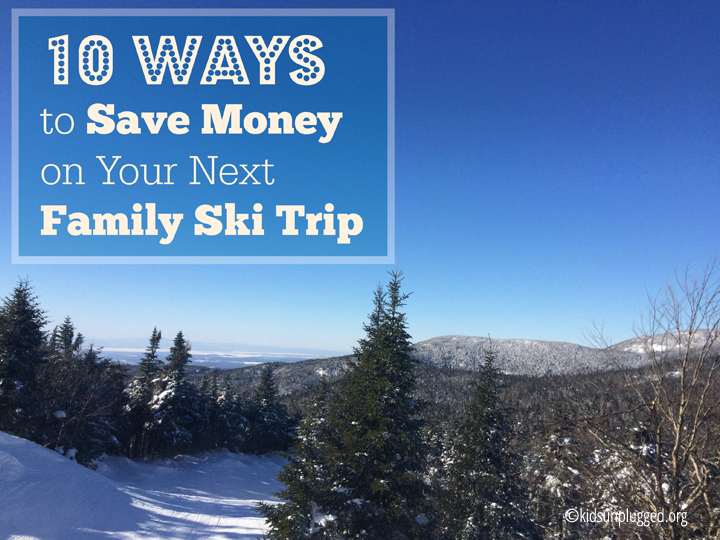 Let's face it, skiing is far from cheap.  With lodging, equipment rentals, food, and lift tickets, a family has to make a substantial investment in order to take a ski vacation.  Even if you don't stay overnight you can easily drop $500 for just a day on the mountain.  But there are ways to avoid blowing a huge chunk of change to have a family that skis.  Since skiing is one of Kids Unplugged's favorite ways to get everyone outdoors in the dead of winter, I've got ten simple ways you can save money on your family's next trip to the slopes.
1. Lease Equipment for the Season
If you think your family is going to ski three or more times during the course of the winter, participating in a seasonal gear rental program is a good bet.  Many resorts charge upwards of $40 per day for boots, skis, and poles while your local ski outfitter likely charges around $100 for kids and $130-170 for adults for the entire season.  In addition to being cost effective, there are other benefits of a seasonal lease.  The first is that your gear is always at the ready.  Any parent who's ever spent over an hour getting their kids geared up at the mountain knows what a perk it is to skip that whole step and head right to the lift.  Secondly, most ski shops provide discount vouchers for their customers that can offer substantial savings on lift tickets at area resorts.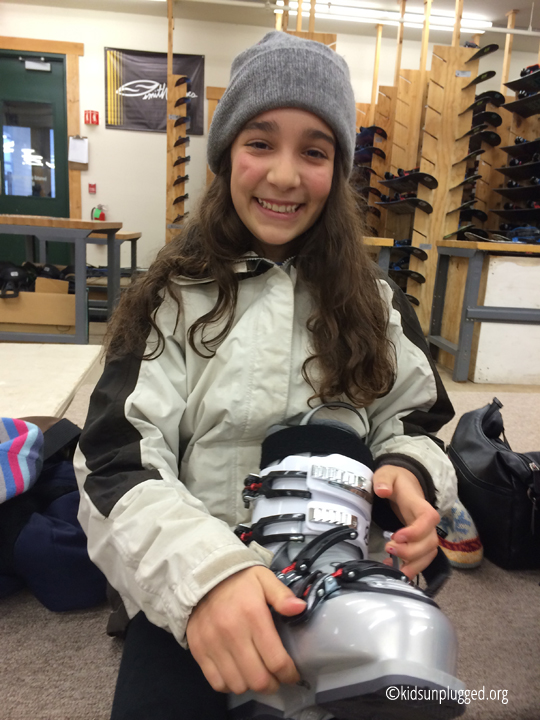 2. Buy Last Year's Gear
Many local ski outfitters have big annual sales on the previous season's gear and hitting these can save you a substantial amount of money.  In fact, you can sometimes get kids' skis and boots for the same price as a seasonal rental.  These sales often offer more than equipment at great prices and are a smart way to fill out your winter wardrobe.  Jackets, snow pants, gloves, goggles, long underwear, balaclavas, and ski socks can be up to fifty-percent off the original price–and when you're shopping for the whole family, this makes a big difference.
3. Stay Off-Mountain
Walking out the Lodge door in the morning and hopping right onto the lift is a beautiful thing, but it comes at a price.  Staying a short distance from the mountain can save you a bundle and you may find that you love coming home to a cozy, old-school lodge that offers a family-style dinner as well as breakfast as part of your stay.  Oftentimes, ski resorts have mountain shuttles that make stops at area hotels and inns throughout the day, making your door-to-door commute a breeze.

4. Book the Condo
In the same vein, whether you stay on or off the mountain, investing in a condo with a kitchen is definitely a good bet as it will save you a ton of money on food costs.  Having breakfast at "home" saves time as well as money since you don't have to stop somewhere to eat before heading to the mountain.  Preparing most of your meals this way makes a big difference and leaves extra room in your budget for a few meals out.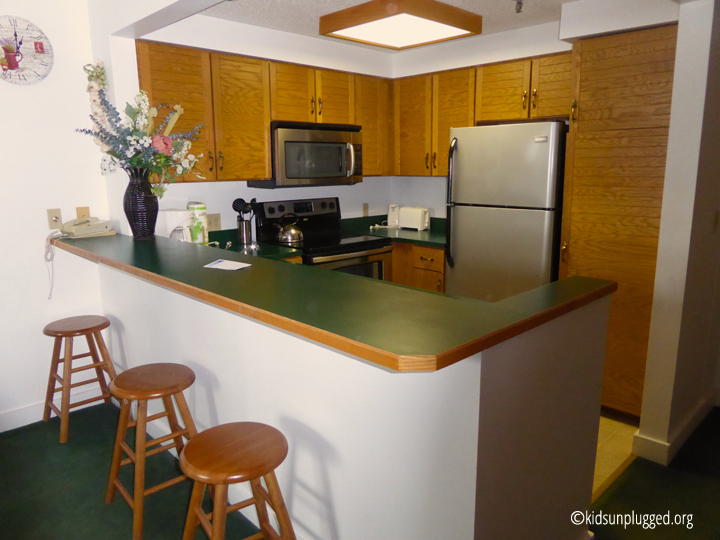 5. Ski Lesser-Known Resorts
It's fun to visit the higher end mountains on occasion, yet the bigger, flashier resorts usually have a price point to match.  Don't overlook the great runs you can have at the ski resorts that aren't on everyone's radar.  Places like Vermont's Jay Peak and Bolton Valley get tons of snow without the crowds to match.  Other great choices are Attitash in New Hampshire, Saddleback in Maine, Utah's Solitude, and Homewood Mountain near Lake Tahoe.  Less glitz and glam also means that on-mountain lodging is more affordable, too.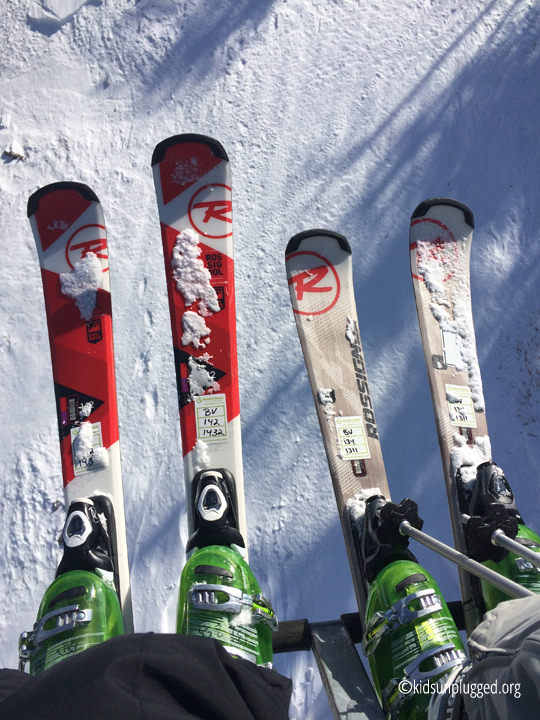 6. Skip Peak Travel Days
Christmas, New Year's, Martin Luther King Weekend, President's Week–with school breaks come high prices and large crowds so do your best to avoid them as much as possible.  Resorts up the ante on winter weekends, too, so if you can find a way to ski during the week, you'll see lower pricing on both lift tickets and lodging.  Here's where I introduce the semi-controversial issue of pulling your kids out of school and the benefits that come with doing so.  I'm a strong believer in the idea that a few days of missed school will register as a blip on the radar screen of life in the long run, yet the impact of some time on the slopes as a family will be deep indeed.  Look at the school calendar–are there any Fridays that are staff development days for teachers?  Those are great ones to tack onto the beginning of a non-holiday weekend.  Pull the kids on Wednesday and Thursday, too and you're golden.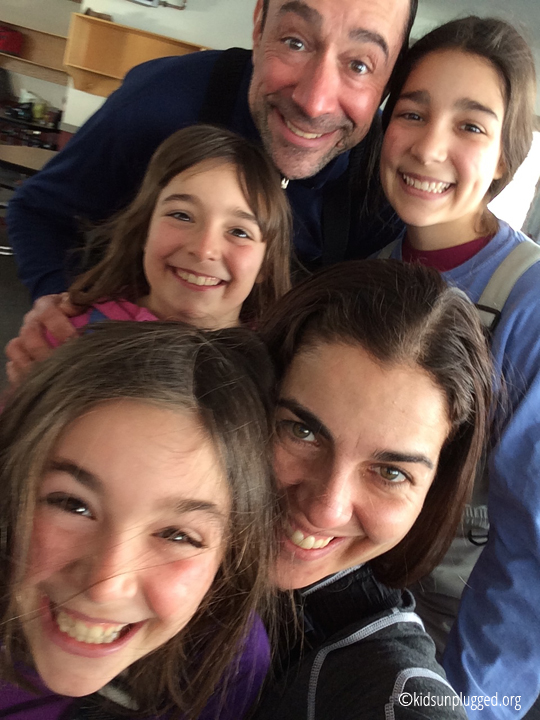 7. Buy Your Tickets in Advance
Perusing various ski resort websites, I noticed deep discounts compared to window prices for lift tickets purchased online.  Kind of like the airlines, ski resorts sell lift tickets for much less if you buy them well ahead of your trip.  If you have a ski vacation planned, get your tickets as soon as possible.  Another great option is to buy your tickets through Liftopia.com, where tickets can sometimes be purchased at as much as an 80% discount off the window price.  And similar to buying online from the resorts, the sooner you get them, the less expensive they'll be.
8. Seek Out Kids' Passport Programs
Ski resorts throughout North America are making it easier and more affordable for parents to get their kids out on the mountain.  I Ski NY allows 3rd and 4th graders, regardless of where they live, the opportunity to ski up to three times a season at over 20 participating resorts.  5th, 6th, and 7th grade students in Maine can join WinterKids.  Canadian 4th and 5th graders ski free with Ski Canada's Snow Pass.  And in Vermont, the 5th Grade Passport allows all kids in 5th grade a season of free skiing in the Green Mountain State.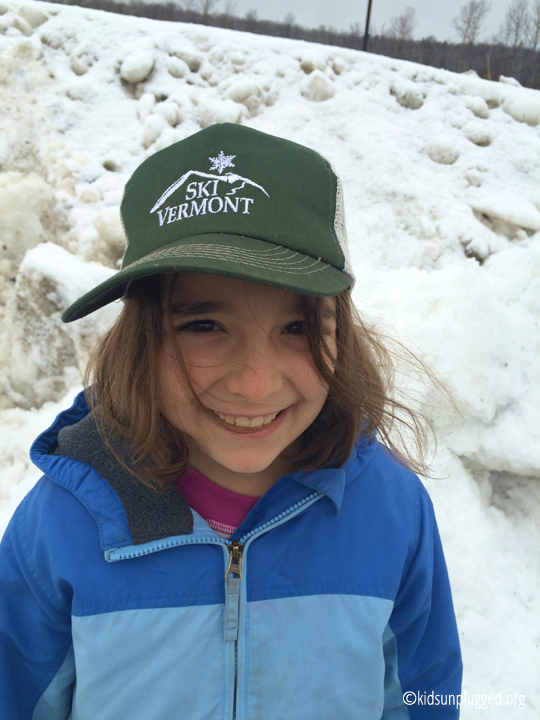 9. Pack Snacks and Lunch
Once you're on the mountain, the resorts know you're not going anywhere, which equates to paying a premium for food throughout the day.  Spending a bit of time in the mornings packing lunches and snacks in your handy-dandy condo kitchen (see number 4 above) will leave money in your wallet to splurge on an extra après ski brew, a nice family dinner somewhere or a deep tissue massage for mom.  Most resorts have lockers or cubbies where you can store your bags for the day.  And while you're at it, throw in reusable water bottle for everyone, too!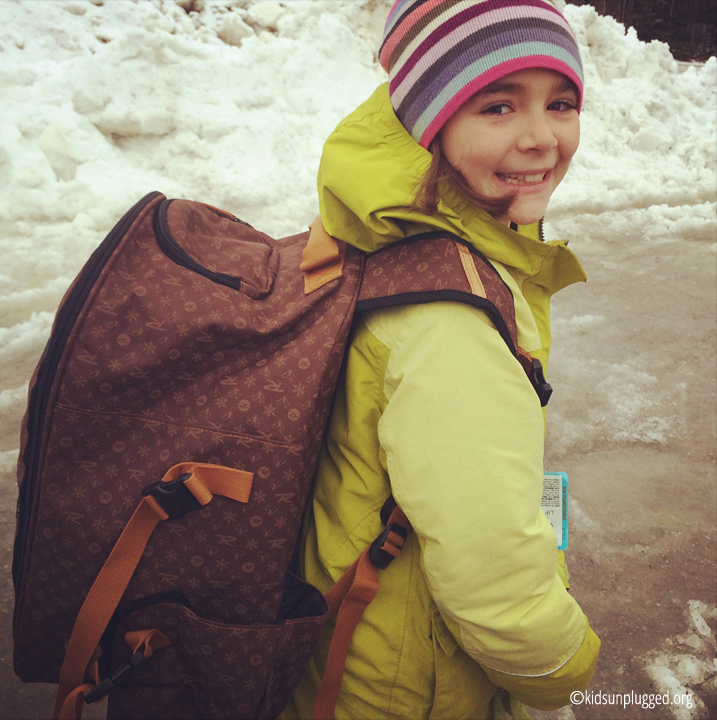 10. Don't Forget Anything!
Goggles? Check. Helmet? Check. Mittens? Check. Hand warmers? You get what I'm saying.  Make sure you've got everyone's stuff before walking out the door.  Resort ski shops aren't cheap and skiing without gloves isn't an option.  When you get back each evening, organize all the gear and repack the ski bag for the next day.  No one wants to get to the mountain only to realize that his or her neck gaiter is lying on the floor in front of the fireplace.
So don't be dismayed.  There are plenty of ways to curb the costs of skiing as a family.  With a little bit of effort, some advance planning, and an a smidge of flexibility, you and your family will be seeking out fresh corduroy and powder stashes for years to come!