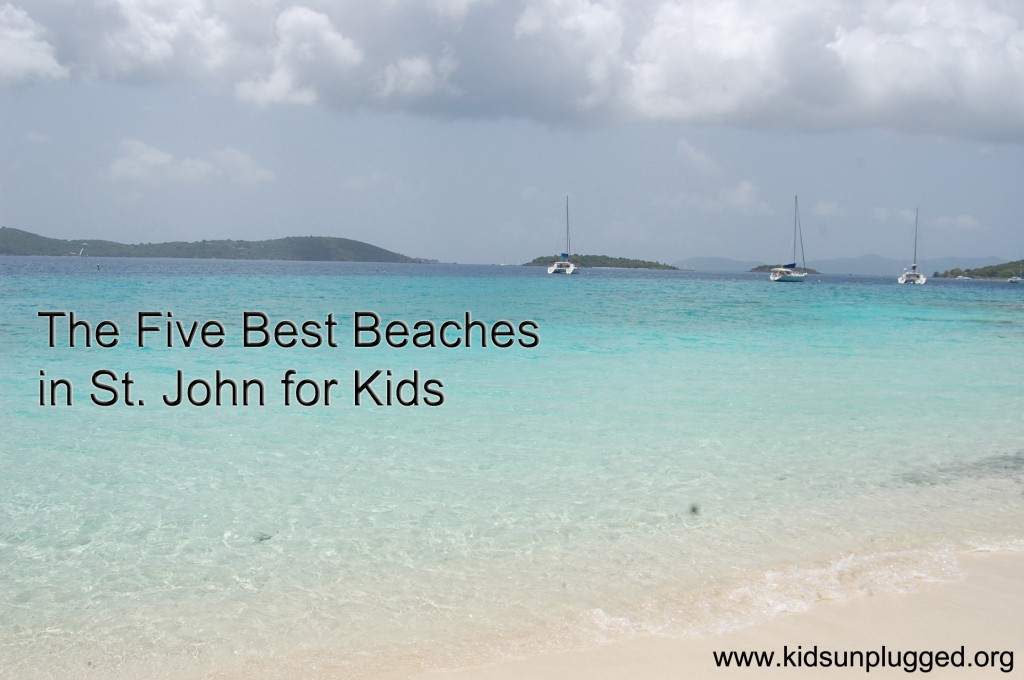 This past summer, after years of waiting, our family traveled to St. John in the spectacular United States Virgin Islands. This was a trip we'd wanted to take for a long time and our girls, ages 11, 9 & 7, were the perfect ages to be able to handle the hiking and snorkeling we'd planned to do. We rented a small house in Coral Bay, known as the quiet side of the island, and a jeep in which we would traverse the steep hills and twisty roads to explore the island's innumerable gorgeous beaches.
In the months leading up to the trip, in my typical style, I spent hours reading about and researching the island learning about some incredible hikes, idyllic beaches and spectacular snorkeling spots. I learned about currents and corals and set out to find a series of beaches that would allow the girls to ease into snorkeling while working toward more challenging snorkels at the end of the trip. As with any vacation destination, you can read and read to your heart's desire but won't really know a place until you are there. The same went for the beaches of St. John and while I did have a solid list of "best snorkels" before we left, finding those hidden gems are what makes a vacation into an adventure!
We visited more than 10 beaches during our 10 days on St. John and everyone has their favorites. I wanted to compile a list of what I felt were the best beaches to visit with kids. What makes these beaches the "best?" Here are the factors I considered:
Is the beach easy to reach without a lot of walking?
Is there a good amount of shade?
Is it it beautiful?
Is there good snorkeling a short distance from the shore?
With kids, the schlep factor is paramount. As our kids are a bit older, we didn't have the kind of gear that we had when they were little. That said, there's still a bunch of stuff to tote to the beach and each day we had 5 sets of snorkeling equipment, beach chairs, towels and a cooler. With three kids in tow, that's plenty to have to carry and we didn't want to have to walk any further than we had to in order to set up camp each day.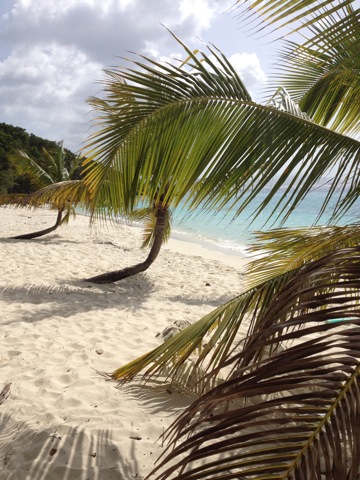 The sun in the Caribbean is HOT. It's hot all year round and our being there in July left plenty of room for getting too much sun. The low, tangled branches of maho and sea grape trees that make their homes on most of St. John's beaches make cozy little enclaves for beach goers to relax out of the sun. The beaches below all offer plenty of shady spots under which families can stow their gear and park their chairs. And the branches are ideal for hanging towels, masks and rash guards to keep them sand-free.
St. John, while being relatively small, is host to a variety of different beach environments. The island's north shore is home to the incredible, postcard-perfect white, sandy beaches one might imagine. At the same time, there are countless other bits of shoreline that are worth visiting as well, including pebble beaches that are littered with fascinating bits of coral or beaches that feature more surf than the super-calm, lapping waves at others.
Finally, if you want to snorkel with your kids, accessibility to the reef is paramount. Before we headed to St. John I'd read about beaches where you had to carefully navigate spiny sea urchins in order to enter the water at a sufficient depth for snorkeling and this was something I wanted to avoid. The best spots to snorkel with kids are close to the shore, very calm and feature enough depth that kids can swim comfortably without risking damaging the coral with their fins or brushing up against it accidentally. These spots are also home to a variety of colorful marine life that is easy to spot making the experience one that the kids will want to repeat throughout your vacation.
Keeping all of these considerations in mind, here are my picks for the 5 best beaches for kids on St. John. These aren't really in any order, per se, as all of them are truly spectacular!
5. Hawksnest Bay
Hawksnest is one of the beautiful, white sandy beaches along the North Shore Road. Of the north shore beaches, Hawksnest is the first you can access if you are driving from Cruz Bay. There are covered pavilions, picnic tables and chemical and the parking area is just steps down several little paths to the beach. The beach is also bordered by numerous sea grape trees for shaded. There is great snorkeling at Hawksnest, though I would save the snorkels here for later in your trip as our girls found them a bit challenging. The day we visited there were some swells making the snorkeling a bit rough. There are a couple of different snorkels here, one that is just a short way off shore, right in the center of the beach and another which is ideal for beginners around the rocks separating Hawksnest from Gibney Beach on the beach's east side.
4. Lameshur Bay
Lameshur is located way out on the island's southeastern end and is a great one to visit after the Sunday jazz brunch at Miss Lucy's which is what we did. You definitely need a 4-wheel drive vehicle to reach Lameshur as it is at the end of a steep, rutted road, but once you arrive the beach is right across from the parking area. There are also picnic tables and chemical toilets. The snorkeling is very good here and just a short swim from shore will find you at a fantastic little reef teeming with sea creatures. There is also good snorkeling around the rocks just off the beach.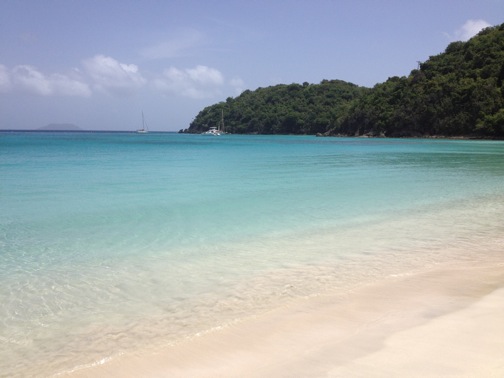 3. Gibney and Oppenheimer Beaches
These two north shore beaches are far less visited than most of the others along the North Shore Road and really should not be missed. The two beaches are really one continuous beach with Oppenheimer being first followed by Gibney. You do need to walk a short way along the beach from Oppenheimer to reach Gibney, but it is worth it. This is the one spot on my list that is a bit more of a walk to reach, but I wouldn't call it challenging by any means. There are only a few parking spaces for this beach and it's easy to miss. There is a wrought iron gate that says "Oppenheimer" (once the home of the inventor of Robert Oppenheimer, inventor of the atomic bomb), and a small, white wooden stand with a picket fence with mangoes for sale. The beach itself is absolutely stunning with lots of shade and a wonderful snorkel on the beach's west side around the rocks separating Gibney from Hawksnest (see above). If setting up at Gibney, be sure to walk past the areas with the no trespassing signs, as these are private bits of shoreline belonging to the Gibney family.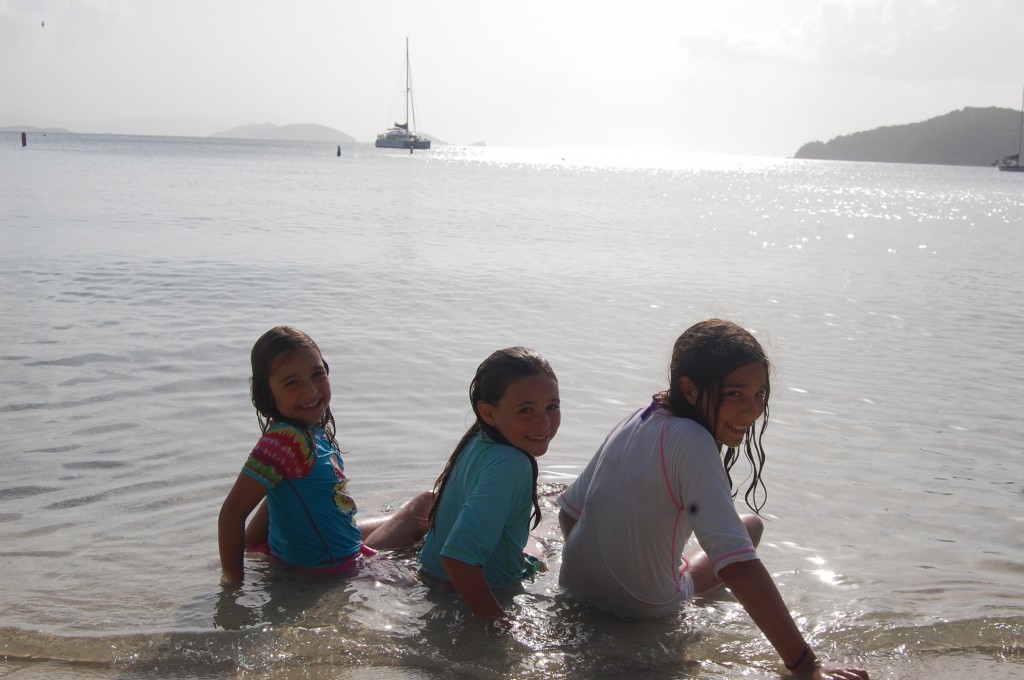 2. Francis Bay
Francis is one of the eastern-most of the north shore beaches and is the last one before you reach Leinster Bay and Waterlemon Cay. Francis has ample parking and is very easy to reach from the parking area. Again, there are tons of shady spots, many with picnic tables, right on the beach, and the water is calm and beautiful. There is also fantastic snorkeling for beginners right off the shore on the south side of the bay around the rocks between Francis and Maho Bay. We spent a peaceful July 4th afternoon at Francis and stayed until the sun began to set. Absolutely spectacular!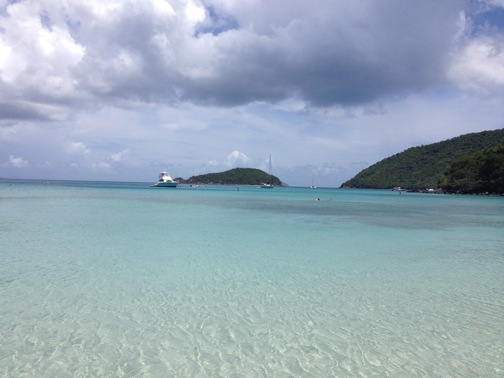 1. Maho Bay
Ah, Maho, beautiful Maho. How we miss you. Our first full beach day was spent at Maho because I'd read about how perfect it is for children and after that, all the other spots we visited were hard pressed to match how we felt about it. The beach is quite long and we visited twice, parking once on the east side and once on the west. The easternmost parking lot is right across north shore road from Maho beach and the southernmost is right along north shore road. Either end of the beach is equally gorgeous and offers abundant shade beneath the maho trees. This is a fantastic spot for kids to get their sea legs, and the snorkeling is fantastic. The water is shallow a long way out making it easy for little ones to navigate. And the best part? Sea turtles! They're everywhere! Just snorkel around right off the beach and you will be hard pressed not to see them calmly munching the sea grass below. There are rocks and coral on either side of the beach for more great snorkeling and we all agreed that we thought the area on the bay's west side was the best.
Finally, I would be remiss if I did not mention one of the most magical beaches on St. John–Salomon Bay. I did not include Salomon in the list because it does not fit the "easily accessible" category, however, we did not find it difficult by any means. Salomon can only be reached by a short trail off of the north shore road. You can access the trail if you park in the main National Park visitors lot in Cruz Bay, but doing so makes for a longer hike. If your head east on north shore road just a short way, you will see another National Park sign on your left with a small parking area for three or four cars. The trailhead is right beyond this sign and the trail to Salomon from here is only about 1/2 mile–all downhill there, all uphill on the way back. We gave each of our girls their backpacks in which they carried their snorkels and masks as well as some water and towels. My husband and I carried the cooler, the fins, the swim noodles and a couple of chairs. We were rewarded for our efforts with the most spectacular of beaches–white sand, swaying palms, plenty of shade and not another person in sight. We spent the entire day lounging beneath the palms and floating in the sea. There is a great snorkel on the east side of the beach around the reef and rocks separating Salomon Bay from Honeymoon Bay where we saw more colorful parrrotfish than we could count.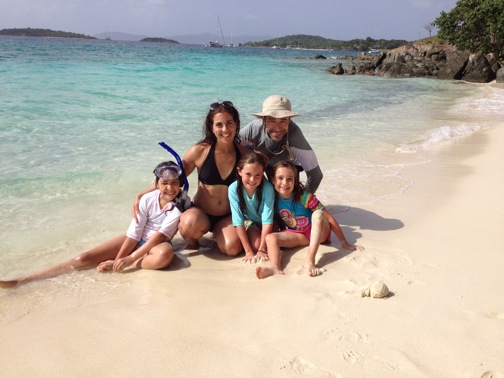 A great resource for all of the St. John beaches is the St. John Beach Guide (the links above lead to the Guide's pages about each one). There is also a St. John Beach Guide app that can be downloaded as well.