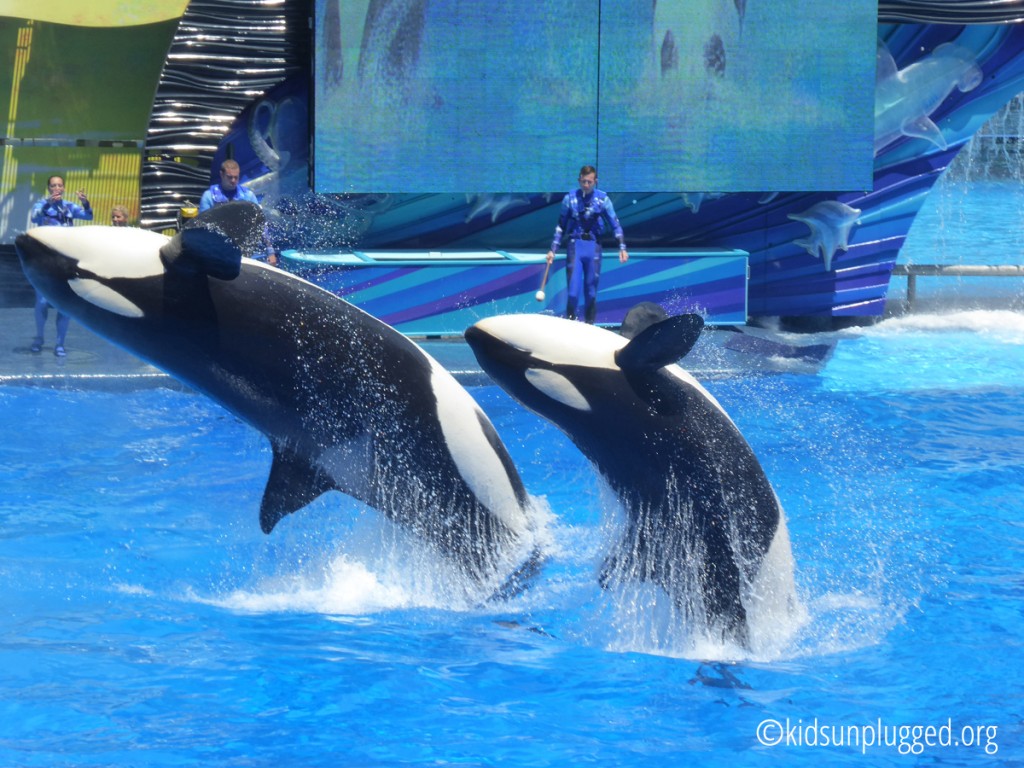 This summer I spent a day visiting SeaWorld in Orlando, Florida with my youngest daughter as part of a bloggers' familiarization trip. I had some serious misgivings about the trip at first given the controversy surrounding SeaWorld caused by the Blackfish documentary.  An exposé of sorts, Blackfish examines the death of orca head trainer Dawn Brancheau in 2010 and explores the psychological impact of captivity on orcas and their temperaments. Since its airing on CNN in October 2013, the film has reached millions of viewers and has inspired numerous anti-captivity campaigns to form online and in social media.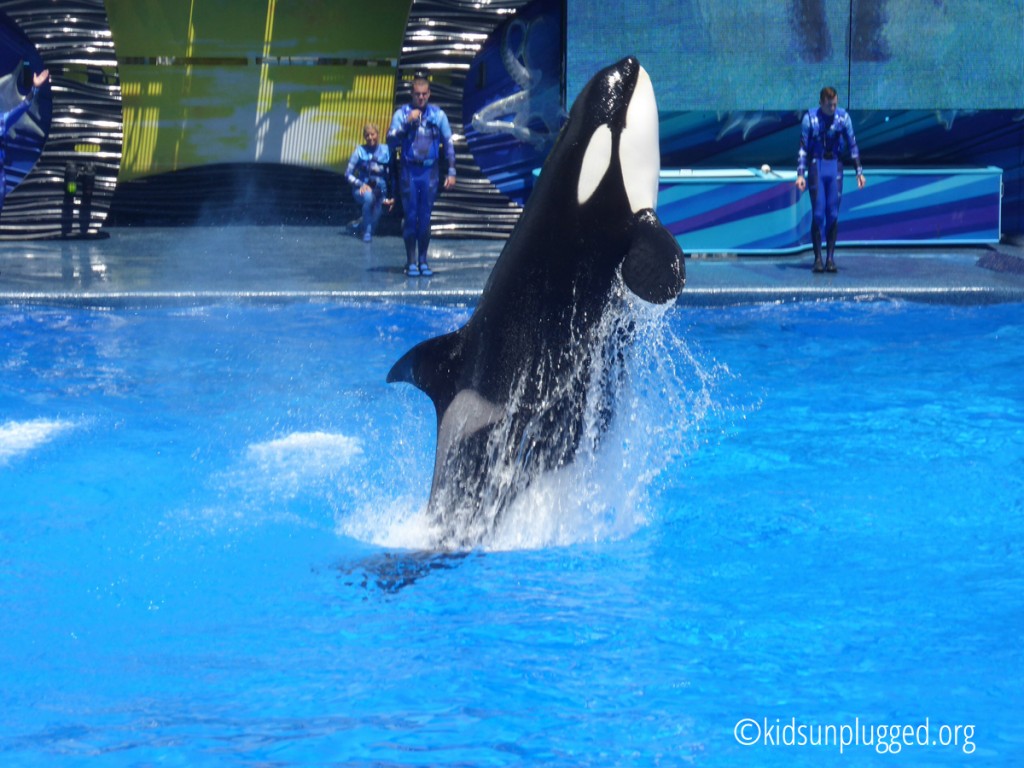 When the opportunity to visit SeaWorld was presented to me, I was hesitant to potentially align myself with a company whose ethics were under so much public fire. Still, SeaWorld is also well known for its innovation and research in the field of marine biology and its efforts in animal rescue and rehabilitation. I watched Blackfish the day before the trip so that I'd have that information as part of my lens during my visit. At this point, although I was headed to Orlando prepared to be upset by what I would see, I was nevertheless open-minded.
I am particular about the places I write about and seek those that allow people to step away from the busyness of everyday life and the pull of electronics to enjoy nature, the outdoors, the arts and one another. I'm not anxious to participate in press trips for the sake of a free vacation or to learn about destinations I wouldn't choose to visit with my own family.
That said I also didn't want to simply get sucked into the Blackfish drama. I wanted to see first hand what SeaWorld was doing for their animals and in the interest of conservation on a whole. I'd never been to any of the SeaWorld parks before and needed to determine for myself where I stood.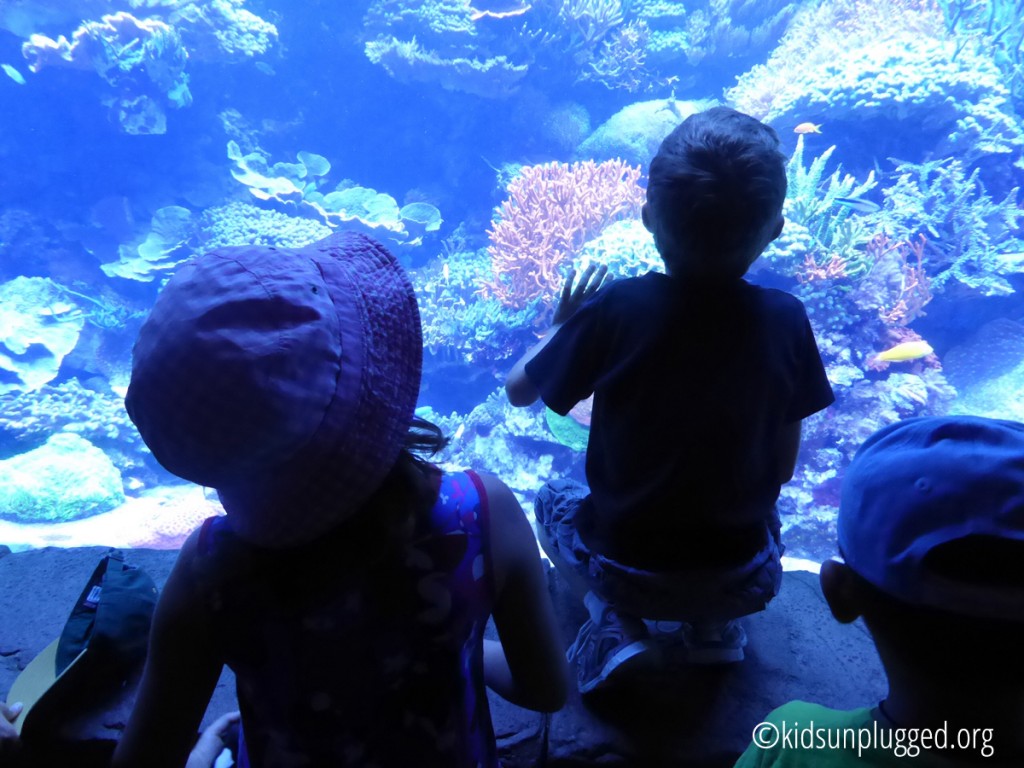 As parents, we don't have an aversion to visiting zoos and aquariums in general.  Our family has had memberships at New York's Bronx Zoo and the Norwalk Aquarium in Connecticut since our girls were toddlers and we spend plenty of time at our local nature centers. We also do what we can to view animals in their natural habitats when doing anything from hiking through the smallest nature preserves to camping in the largest national parks. Spotting black bears in the Shenandoah forest, searching for moose on the labyrinthine logging roads of northwestern Maine, floating above sea turtles as they munched on grasses in the waters of St. John, or a spying a bald eagle perched high in a tree on the shore of a Vermont Lake are some of our favorite vacation memories.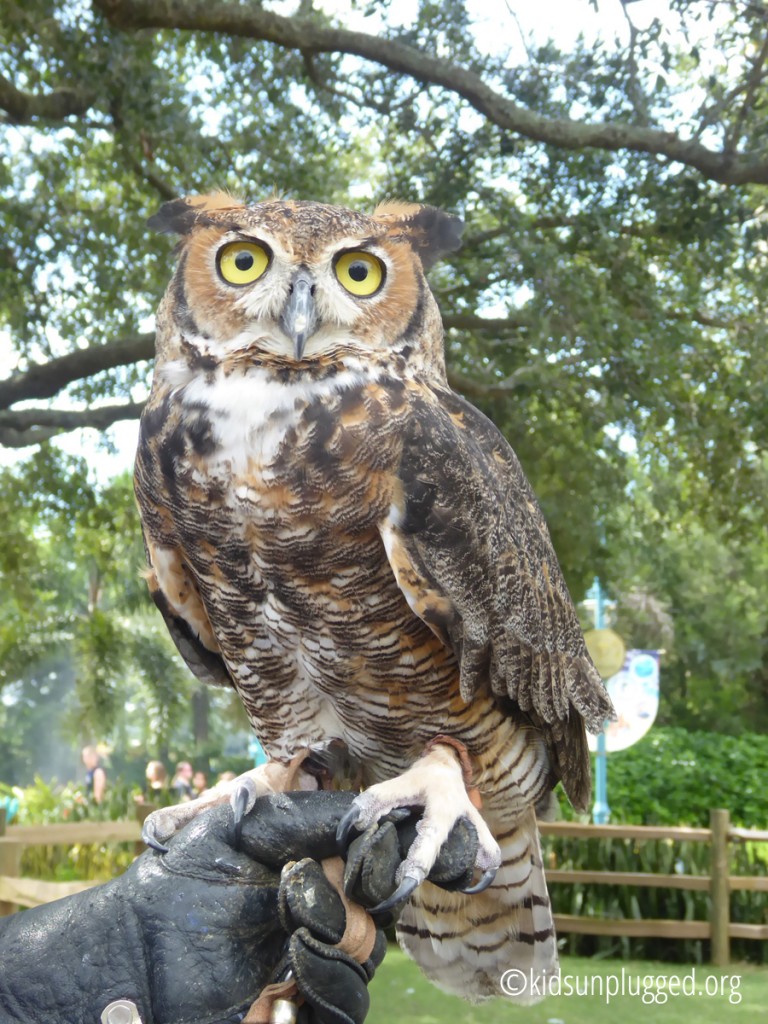 But these are isolated encounters. Because our travel budget is limited, the opportunities we have to see animals in the wild is also limited and most families find themselves in a similar situation. While we hope to one day take our girls on safari in Africa or trekking through the rain forest in Costa Rica, right now our only exposure to animals living in more exotic environments are those in captivity. But what types of environments of captivity was I comfortable visiting with my kids? Was SeaWorld going to make it onto that list?
The day we spent at SeaWorld was packed with animal interactions, trainer interviews, and tours of non-public animal habitats and research areas.  After arriving at the park, we met Animal Care Specialist Brandt Gabriel who explained the work SeaWorld does in conjunction with Florida Fish and Wildlife and other organizations and watched as a 6-week old rescued manatee had her bottle.
We visited the Turtle Trek exhibit where we learned about some of the habits we can all adopt as "Everyday Heroes" that would make a difference in the lives of threatened and endangered sea turtles.  We stopped by the Sea Garden section of the park where we saw some incredible sculptures made entirely of marine debris by the Oregon-based Washed Ashore Project and met a baby sloth that had recently been found abandoned in Panama.
We learned about the breeding practices of the 4 species of penguins who make SeaWorld their home from two of the park's aviculturalists.  And yes, we saw the One Ocean show in Shamu Stadium featuring SeaWorld's famed killer whales after which we had the opportunity hear from and speak with a few of the whales' trainers.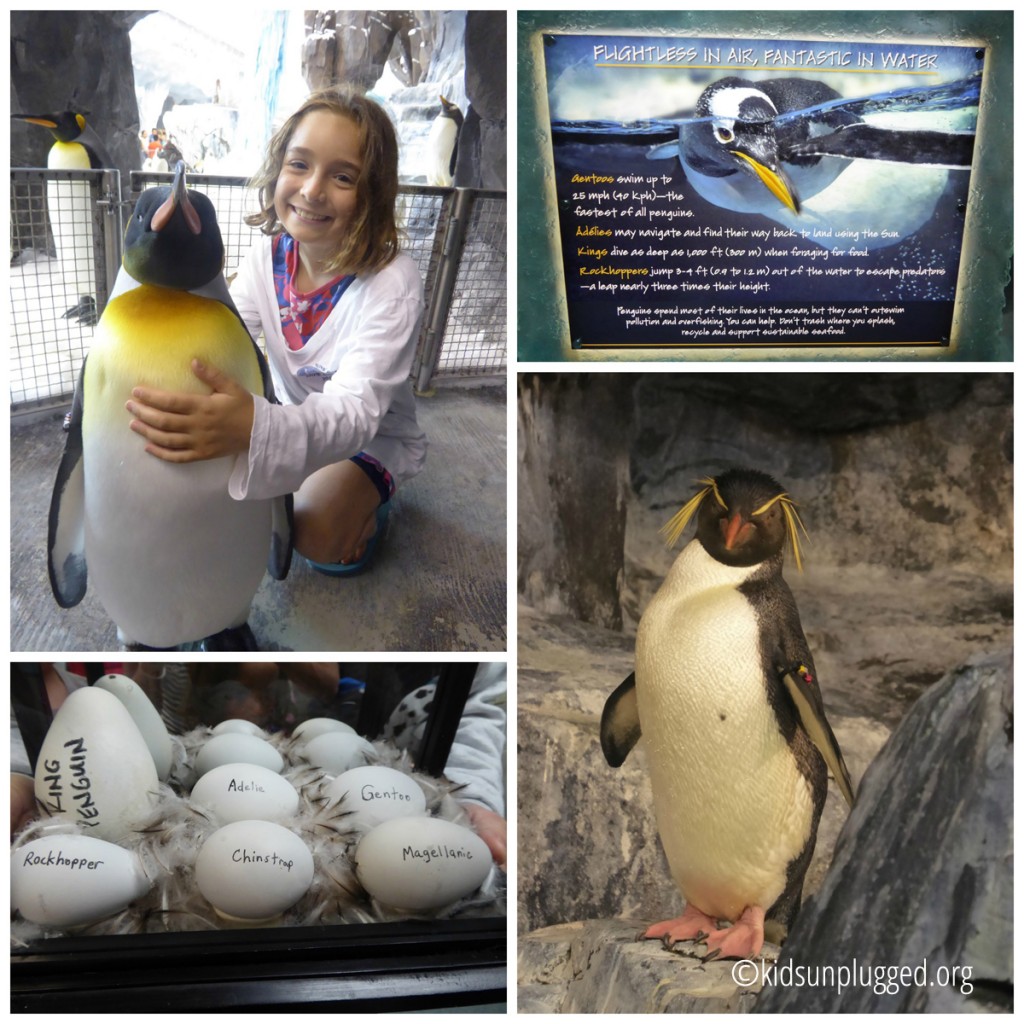 My takeaway from our visit to SeaWorld is that the powers that be are not simply in it for the profit.  I left the park thoroughly surprised by what I saw and impressed by the integrity of the staff we met, especially Kat and Kaylin with whom I engaged in some hearty discussion throughout the day.  Almost everyone I spoke to shared a similar sentiment, "I wouldn't be here if I didn't believe in the good that SeaWorld is doing for its animals," was the common thread. Could you argue that SeaWorld's staff was simply feeding me a sound-byte and towing the party line? Sure. But I have faith in humanity and choose to trust that these folks do care deeply about their work at SeaWorld, about the protection of the animals they tend, and for animal conservation on the whole.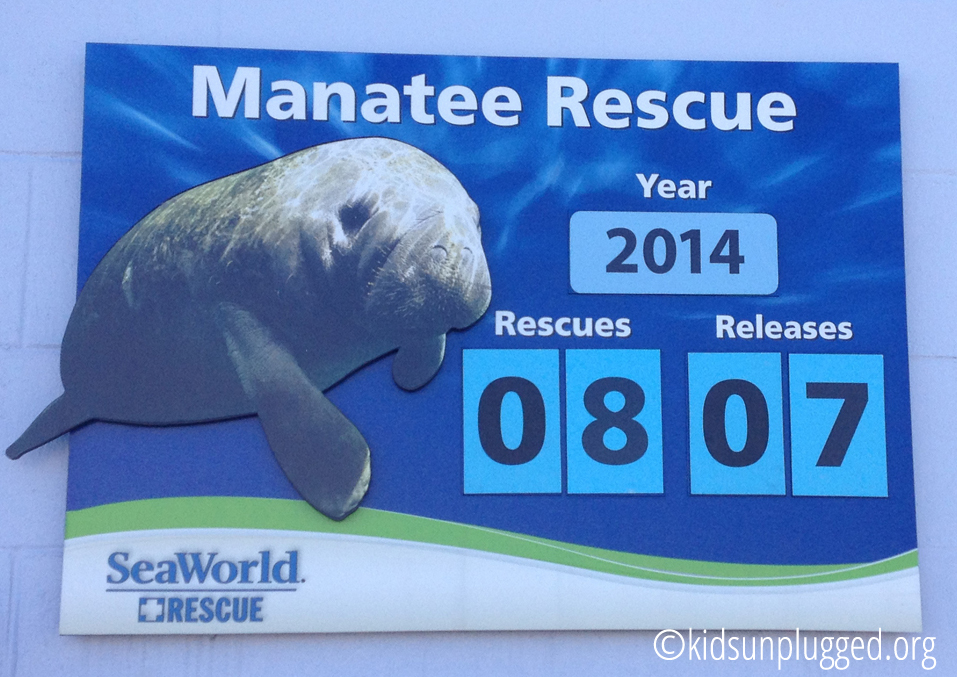 So should you take your kids to visit SeaWorld? That's a decision you need to make for yourself. The issue of keeping orcas in captivity—or any animals, for that matter—is complicated and multifaceted and isn't going to be solved in this post. My decision to participate in this trip and our subsequent visit to the park opened up lots of discussion in our family—about the message of Blackfish, about animal welfare and conservation, about the benefits and disadvantages of animals living in zoos and aquariums, about the roles of not-for-profits and corporate entities and about observing captive animals for education versus entertainment.  The more open we are with our kids about the questions we grapple with and the more we welcome the questions they have, the more they learn to think for themselves and the more everyone will benefit.
Disclosure: I was invited to visit SeaWorld to learn more about their conservation efforts, animal rescue and rehabilitation programs, and innovations in the care of marine mammals.  As always, all of the opinions in this post are my own.