Over hill, over dale,
Thorough bush, thorough brier,
Over park, over pale,
Thorough flood, thorough fire,
I do wander everywhere,
Swifter than the moon's sphere;
And I serve the fairy queen,
To dew her orbs upon the green.
A Midsummer Night's Dream, William Shakespeare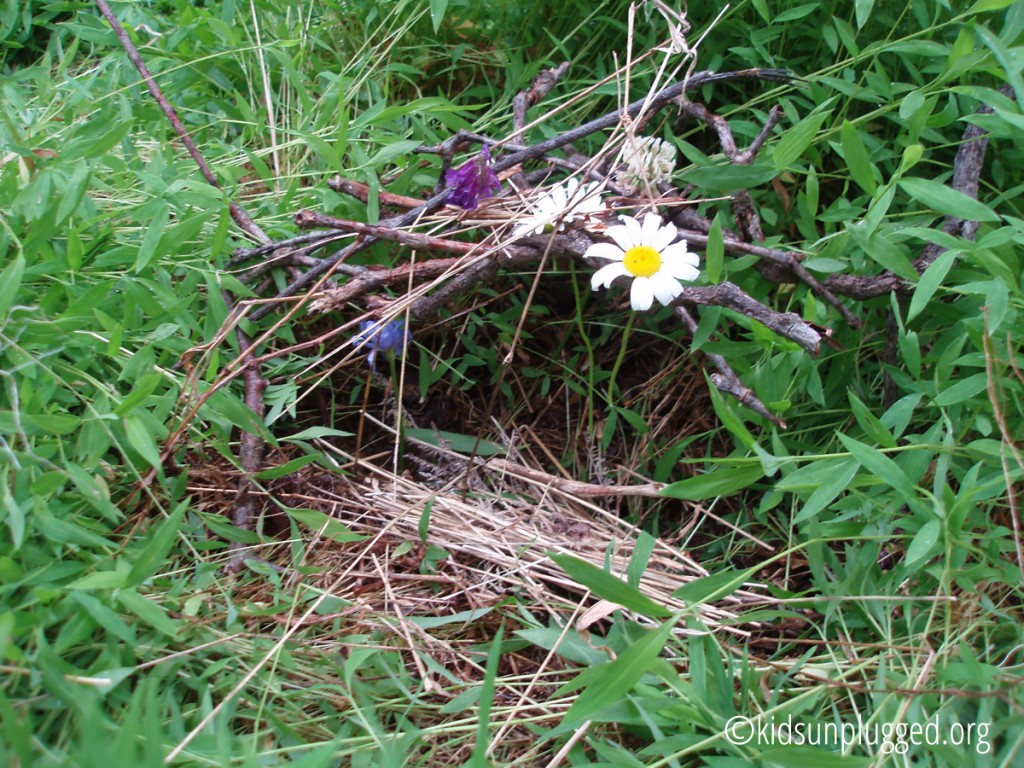 Today marks the summer solstice, the first day of summer in the northern hemisphere and the longest day of the year.  It is also the night that sets the stage for Shakespeare's romantic comedy, A Midsummer Night's Dream, in which a mischievous sprite named Puck and a band of fairies lead by King Oberon and Queen Titania wreak havoc on the human world.  Historically, the solstice has myriad cross-cultural meanings and continues to be celebrated with feasts, festivals around the world.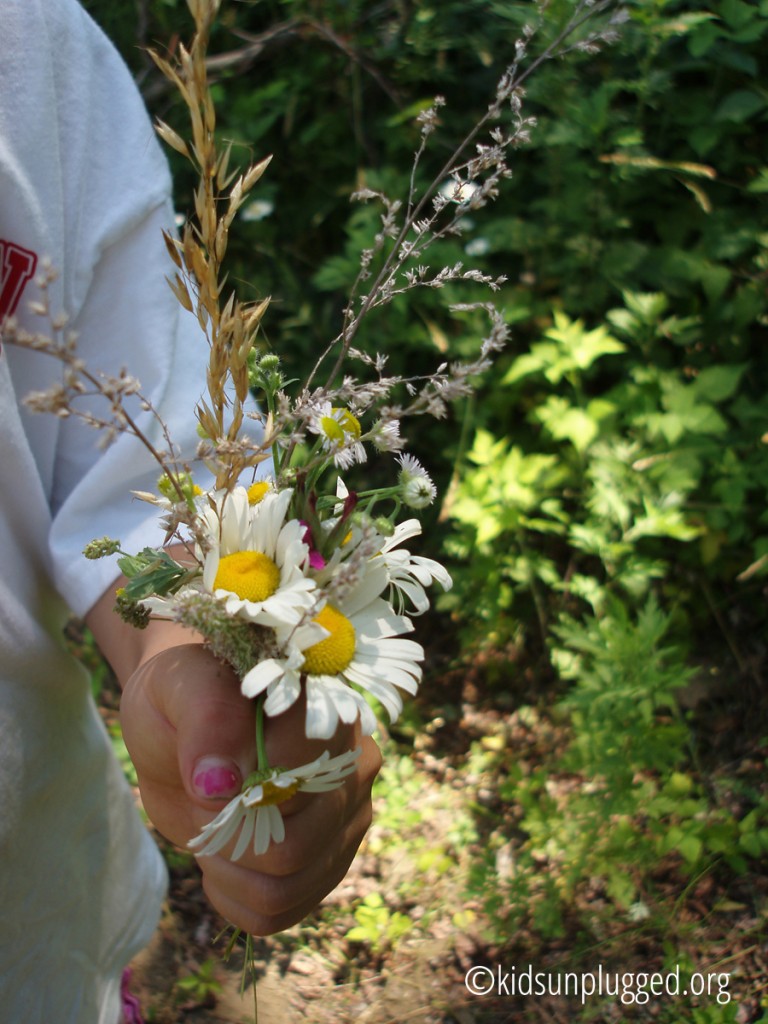 The arrival of summer lends itself to all sorts of conversations–about the importance of the sun to farmers depending on a successful harvest for their own livelihoods and about the luxury of buying vegetables in the grocery store versus being faced with the challenge of growing them ourselves.  My girls and I talk about bonfires and dancing in honor of the upcoming harvest. And we talk about the mystical energy of the solstice, the most magical night of the year, when Puck and his fellow fairy folk come out to frolic in the lingering midsummer sun.  One of our favorite ways to welcome the the season is to build fairy houses out of whatever supplies we can gather from around our backyard or along a hiking trail.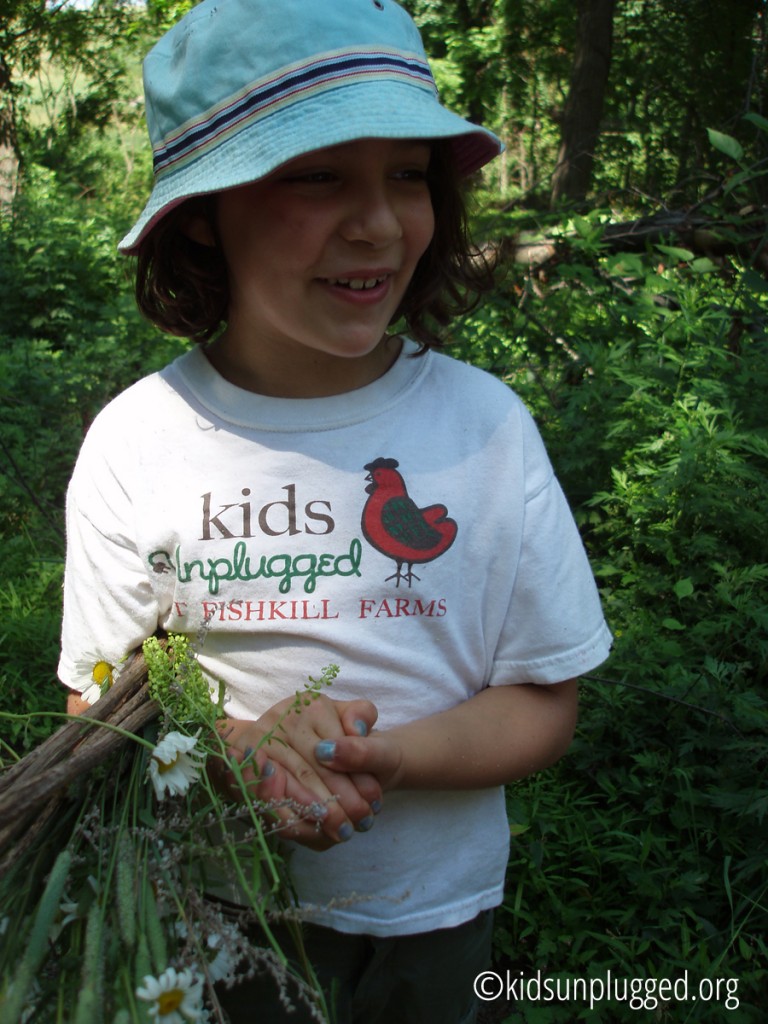 I used to run a farm & nature education program at Fishkill Farms, a family-owned organic farm and orchard in Dutchess County, New York.  Two years in a row I took groups of children into the woods surrounding the farm near the summer solstice to create fairy houses of their own.  Before hitting the forest trail, I liked to prime their fairy pumps by reading to them from our flower fairy book by Cicely Mary Barker.  I then armed them with baskets to collect items they would use to decorate their soon-to-be-built fairy houses.  The kids were completely into the magic at this point and everything along the trail became a piece of something that a fairies or elves would be happy to have in their homes. They were wary of pixies, the tricky fairies who try to lead unsuspecting folks awry into the woods as they filled the baskets with wildflowers, leaves, berries, interesting sticks and a variety of stones.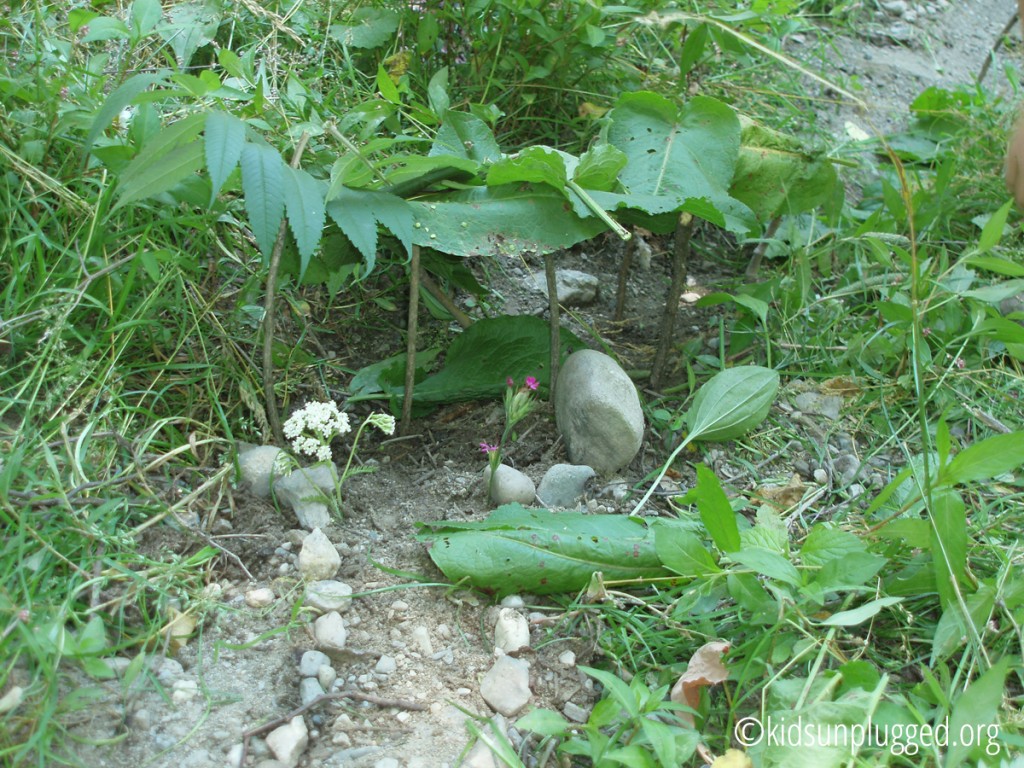 When we came to a clearing along the trail, the kids quickly found their own special spots to build their fairy houses, darting here and there to collect other items or retrieve things from the baskets to use in their construction. A bit hesitant at first, most of the kids quickly engaged themselves in the project while the parents were a bit giddy in their joining in. I sometimes wonder who enjoys building fairy houses more, myself or my girls, and these parents were no different. Abodes from the tiny to the more elaborate quickly emerged from the forest floor replete with thatched roofs and daisy entryways.  Kids of all ages love to build and craft and create and even the older kids allowed themselves to get lost in their imaginations. When you are choosing your supplies from the natural world, the possibilities are endless.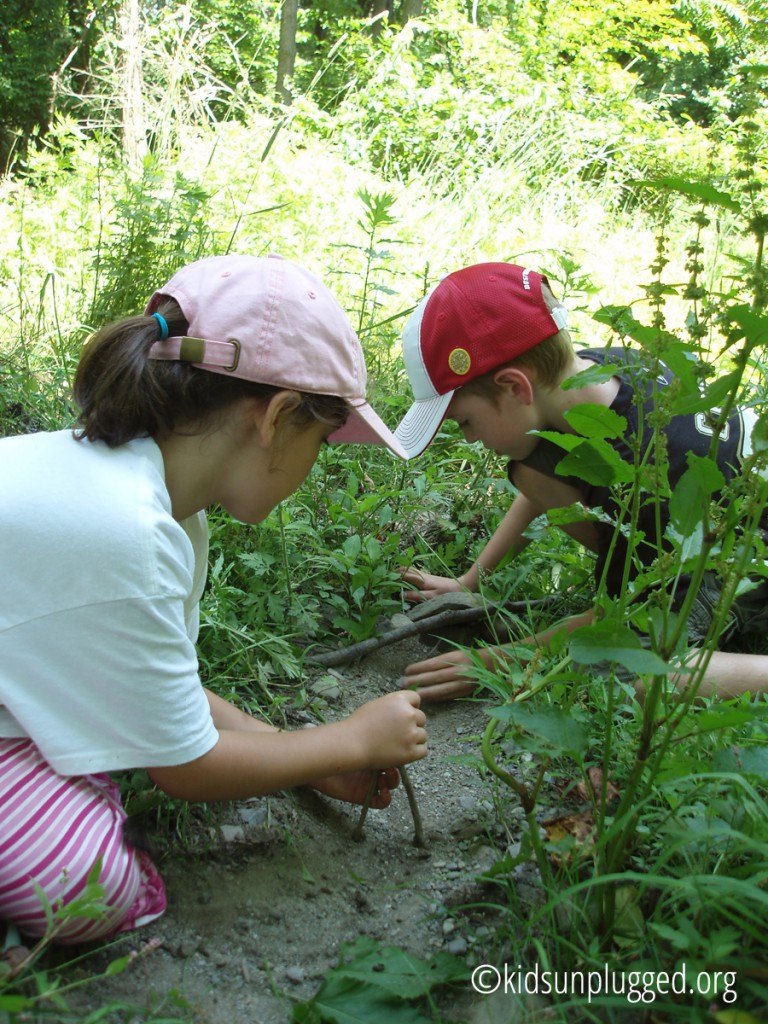 This is such a wonderful activity and it can happen just about anywhere.  One of the obstacles I have seen in helping families to explore the outdoors is not knowing where to go.  A great resource to help parents discover nearby natural spaces, from national parks to state forests to local environmental centers, is Discover the Forest.  This fantastic campaign, lead by the U.S. Forest Service, aims to inspire tweens and their parents to re-connect with nature, experiencing it first-hand.  Discover the Forest has a fantastic interactive map that allows you to enter your zip code, the type of activities you're interested in and the type of outdoor space you'd like to visit and then locates destinations within a 15, 25 or 50-mile radius.  Want to go camping a little further from home?  This map will help you find a great spot.  Want to take a short day hike at a park with a nature museum?  The map's got you covered.
The site is very user-friendly, with great graphics and is chock-full of activities, guides, and resources to help parents and kids make some great memories having in the great outdoors.  It makes a lot of sense that kids who grow up having fun in nature are those who seek to protect it as adults.   Heading out for a midsummer day's hike and a bit of fairy (or sprite or gnome or troll) house building is a something that, once you get started, you won't be able to resist!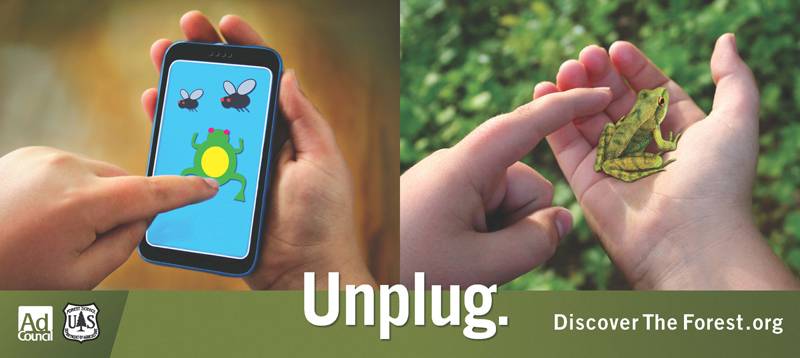 To learn more about this campaign and about getting out into nature with your kids, join me (@kidsunplugged) along with @Cheecker and @kimorlando for a #ForestFriday Twitter chat all about the great outdoors with the US Forest Service this Friday, June 26th at 1 p.m ET.
Disclosure: This is a sponsored post on behalf of the U.S. Forest Service and Traveling Mom.  My love for the outdoors, and all my opinions, are my very own!