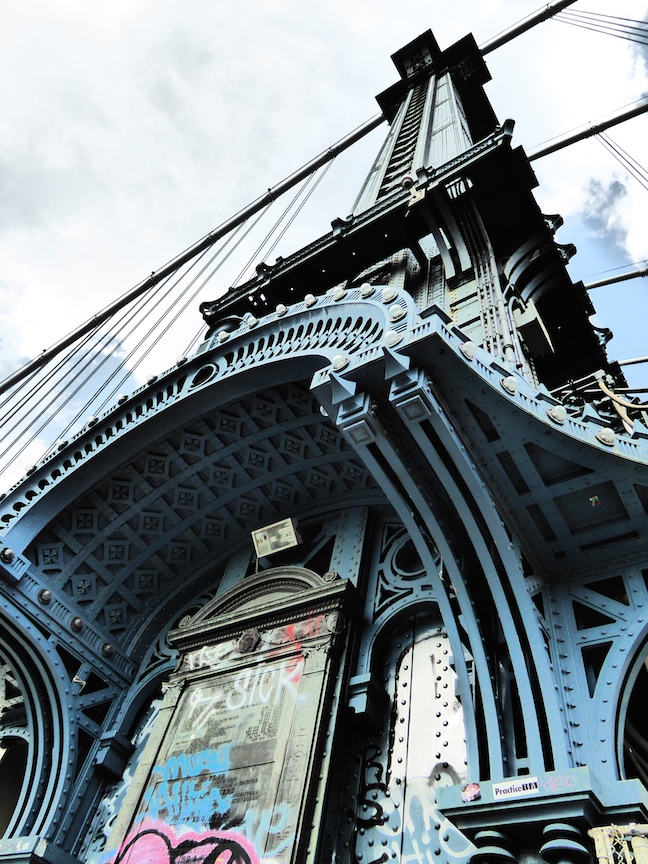 Graffiti Under the Manhattan Bridge – Brooklyn, NY – August 2014
For quite a while now I have been wanting to introduce some kind of weekly meme to this site. I dabbled in all variety of clever (in my mind, anyway) alliteration to try to come up with an idea that might resonate both with me and all of you.
When working on a piece recently I found myself stuck–this happens frequently. As a means of procrastination, I clicked over to my photo library to look through the images from the trip I was writing about.  And oddly enough, the images began to weave the tale. I suppose what they say about a picture being worth a thousand words holds some truth.
In this vein, I've decided that each Thursday I will share an image that inspires me to put pen to paper, fingers to keyboard. An image that helps me to get unstuck and to begin to weave a traveler's tale. (And no, I'm not going to also write a thousand words about it here. ) Maybe it will help you to do the same.